Are You Ready To

Take Control

Of Your Nutrition With A

Science-Backed

Approach?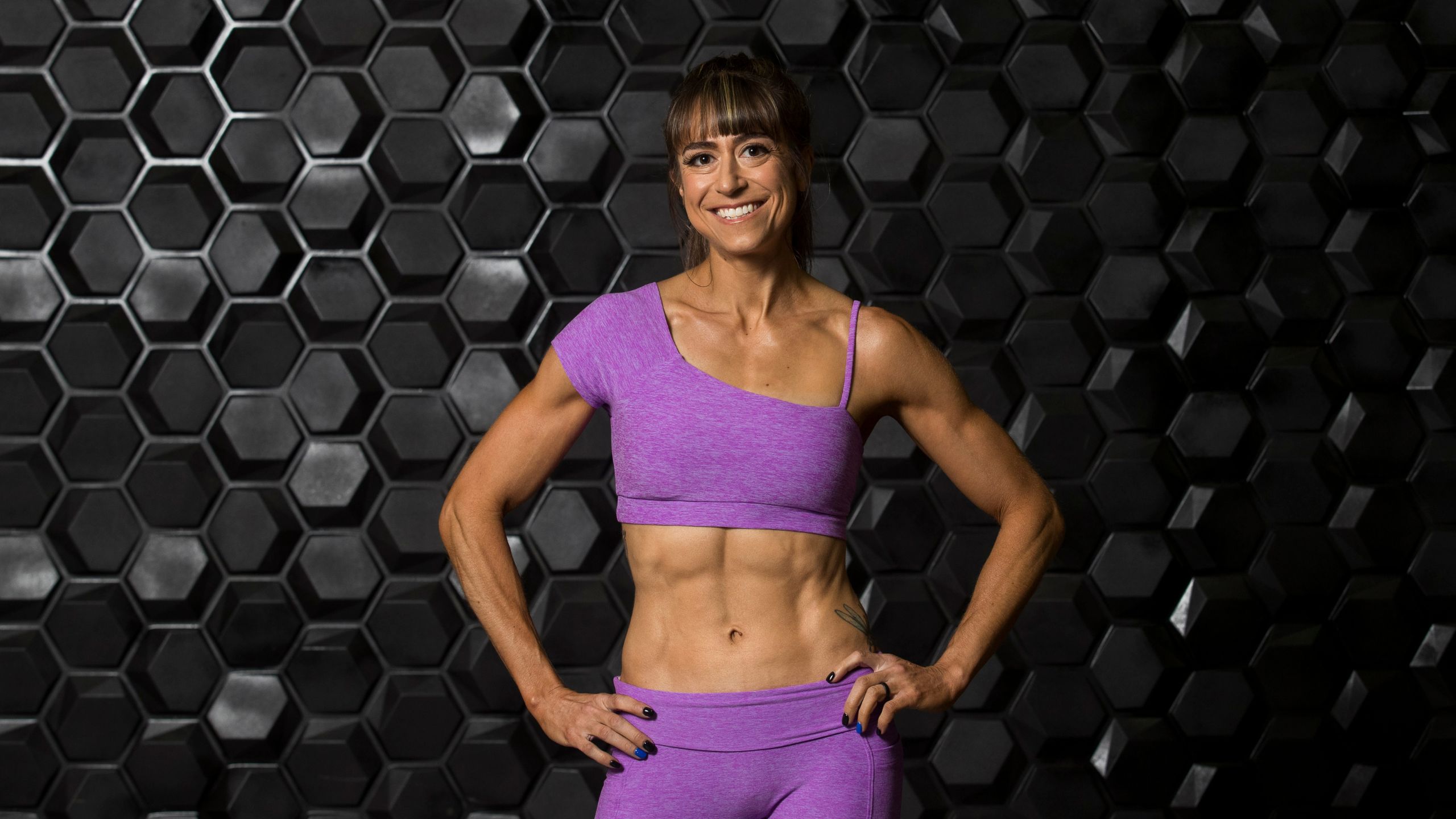 "Just Tell Me What To Eat!"
Many of us have struggled to make the nutritional changes we need to achieve the lean, strong body we've always wanted. We don't want to give up our salty snack or sweet dessert!
We aren't sure how many calories we should eat. Or what portions are right for us. Or if we should go higher carb or lower carb…
And any time we do make changes, we end up cutting out the foods we love, which makes the new habits ultimately unsustainable.
They're just too uncomfortable and don't feel "worth it."
"I Just Don't Have The Willpower"
Many of us have thought this as we compare ourselves to our friend who's made changes and seen results. Who even touted the diet as "so easy and amazing!"
It's because many of us are more comfortable being uncomfortable when it comes to our training but not when it comes to making changes to our diet…
It's because many of us approach making changes to our diet in the wrong way…
But you aren't doomed!
Here's how you can kickstart your results without cutting out the foods you love or feeling overwhelmed trying to figure out what changes to make…
Here's how you can be told EXACTLY what YOU need to succeed….
And no this isn't too good to be true. You still have to put in the work.
You still have to implement the plan.
Knowing what to do isn't enough. We must actually APPLY the plan to see results.
But having a clearly laid out map can help us start taking the steps we need to move forward to finally see the results we deserve!
The owner of Redefining Strength.. And listen, I've made all of the mistakes. I've tried all of the crazy diets out there. I've cut out whole food groups, plummeted my calorie intake, and spent hours training in the gym doing cardio just to stare at the same number on the scale each morning…
I know the constant frustration, madness, and disappointment this roller-coaster brings.
That's why I've taken what I've learned over the last 12+ years and developed a unique system that has transformed the lives of 10s of thousands of clients worldwide.
I help women like YOU become their leanest, strongest, and most confident selves at every age.
My training and nutrition system has been featured in Women's Health, Shape, and Self, and I was named one of the top 10 home workout programs by The Guardian.
I've helped women like you around the world, and now I want to give you the answers you've been searching for. 
Results Don't Happen Overnight
No matter how much we try to do more to achieve results faster, results simply take time ⏱
But to stay consistent for long enough for results to build, we have to enjoy the process over dreading it.
We can't feel like we're forcing ourselves constantly to do what we "should."
We can't feel like we're just having to choke down dry chicken 🍗 and bland vegetables 🥦 all of the time!
While no change is ever easy, we have to find ways to enjoy the habit changes if we want to build that lean, strong body.
We need a meal plan that we can actually stick to!
But creating that plan can be tough.
And one size doesn't fit all!
We have to learn to create the healthiest version of our personal lifestyle.
That's where the Redefining Strength Dietitian Custom Meal Plan comes in!
Our Dietitians have created 1000s of custom meal plans, and know how important it is that your diet is mapped out according to your needs, goals and lifestyle.
We'll work around your dietary preferences, food restrictions and health concerns to help make sure your nutrition is dialed in so you can look and FEEL your best.
We'll even consider seasonality of ingredients, not only from an availability standpoint but also because eating more seasonally can allow you to improve your micronutrient intake so you aren't just achieving aesthetic results but also promoting optimal health!
Don't feel overwhelmed any longer by dialing in your diet…take out all of the guesswork with a custom plan!
Meet The Redefining Strength
My name is Michelle Alley and my spark for nutrition came as a collegiate track athlete who learned quite literally that I could not outrun a bad diet. 
Since then I have earned two degrees in nutrition (BS in Dietetics, BS in Health Sciences with a Nutrition Emphasis) I and have worked the last 9 years counseling others to reach their nutrition and fitness goals. I believe in keeping nutrition simple and sustainable. We should enjoy our eating, not suffer from it.
I know that small wins day to day create momentum towards larger goals. I'm an avid hiker, and love the outdoors. I'm also a bit competitive and love finding new challenges to continue to push myself and see what I am capable of. My current fitness journey has me pursuing triathlons and trail runs.
Fitness, athletics, and nutrition have always been apart of my life! I grew up playing every sport out there, but truly fell in love with soccer. I eventually went on to play Division 1 soccer but during that time realized my passion was more in nutrition and overall fitness, not just soccer. I graduated in nutrition and dietetics.
I married my high school sweetheart who was also a college athlete so you bet there's always a competition going on in our house. I love lifting, running, hiking, cycling, cooking and taking walks with my husband and dog 🙂 I love coffee and warm weather! What I love most about nutrition is that there is always a place to start! No matter where you are in your journey, I will meet you there and will help you take little steps to get you to you overall goals! All foods fit, and I am here to help you learn how to eat for YOUR body, and feel YOUR best every single day!
My passion for health started during my time as a collegiate athlete, where I realized the immense impact that both nutrition and fitness had on my quality of life. Through my own health challenges, I went on to become a registered dietitian and certified personal trainer.
Today, I help guide others on their health journeys to feel their best, while simultaneously finding sustainable results. My favorite quote reads, "Give a man a fish and you feed him for a day. Teach him how to fish, and you feed him for a lifetime." — and my ultimate goal is to teach you the necessary tools so that you may apply them throughout the remainder of your life. I am a proponent for creating a healthier lifestyle overall, without the need for extreme dieting and restrictions. I believe in small daily changes that will add up overtime to create remarkable improvement. Most of all, I'm passionate about helping you become the best version of yourself!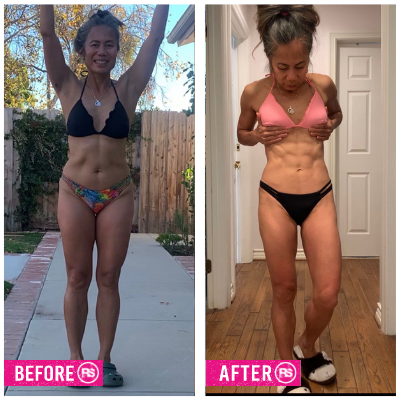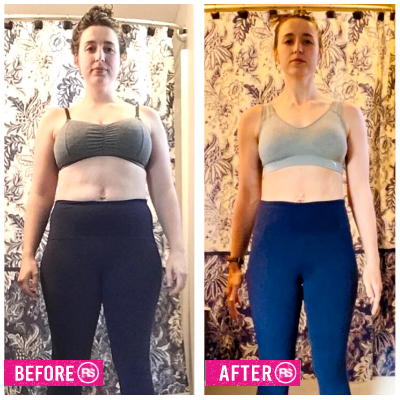 Step #1: Order Your Meal Plan
Order your meal plan by checking out at the bottom of this page.
Step #2: Answer Some Questions For Us
Answer some questions for us about your goals, what you like to eat, and what your lifestyle looks like so we can prepare for your call.
Step #3: Schedule Your Consultation Call
Schedule your consultation call to speak with a Redefining Strength Registered Dietitian. 
Step #4: Review Your Plan
Your Dietitian creates your meal plan within 72 hours and sends it back to you. Review your meal plan, ask questions and send us your feedback so we can make revisions.
Step #5: Get Started
We send you back your finalized plan so you can start prepping and seeing results!
Customized Meal Plan
A custom meal plan created be a Registered Dietitian based on your goals, lifestyle and preferences.
Consultation Call
A 20 minute call with an RD to make sure we're addressing your needs so you feel confident implementing your plan.
Private Nutrition App
See your progress in real time, dial in your habits and lifestyle to make sure your results last.
Starter Guide
This Starter Guide breaks down how to get the most out of your plan and track your results the easy way.
Video Tutorials
In addition to your meal plan, these videos will help you recalibrate your lifestyle so it's more sustainable.
Dietitian Forum
You'll get access to the RS dietitian forum where you can connect with both dietitians and other clients on their personal journeys!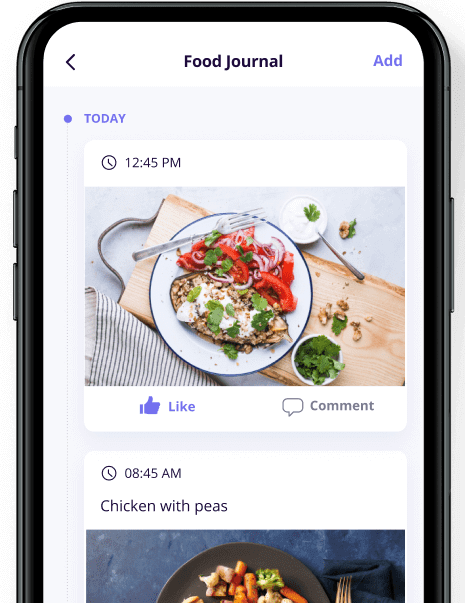 Custom Meal Plans are Perfect if…
You Want To Eliminate Guesswork
Take out any guesswork and optimize your nutrition with specific recipes, calories, and macros tailored to you.
You Want To Work With An Expert
Hand off your nutrition to a trusted certified expert to help accelerate your results.
You Want Something Sustainable
Kickstart and develop those habits that last so you can feel and look your best.
Meet Some Clients Who Achieved Their Goals With RS
(Move the circle up and down to see the before and after)
What Makes Redefining Strength Meal Plans Different?
There are lots of options out there when it comes to ordering a meal plan but not all meal plans are the same!
Frequently Asked Questions
Will this work for me?
Many of us have tried program after program only to keep feeling like we've spent a ton of money and hard work to not achieve the results we want.
And often it is because we don't have a clear plan laid out tailored to our specific needs and goals. 
That's why a custom meal plan can make all of the difference and help you see the results you deserve. BUT just remember you still have to actually PUT IN THE WORK to see the results!
When will I receive my meal plan?
In your order receipt, you'll see a link to complete your intake questionnaire. After you fill that out, you'll see a link to schedule a call with your dietitian. 
Within 72 hours after your call, your Dietitian will return your 4-week plan to you.
We then ask you to send back any, and all feedback within the next 72 hours. We don't want you to wait on being able to get started! We will then make any changes and have it back to you in under 72 hours.
This whole process takes about 7-10 days as we want to make sure your plan is perfect!
I eat with my family will I have to make separate meals?
We build this plan around your lifestyle.
We don't think it's realistic to make you stop eating meals with your family since you won't be able to sustain this long term.
We will work family meals into your plan so you don't need to worry about preparing separate meals.
I'm have food intolerances and I'm a picky eater is that okay?
Yes! The plans are 100% custom and we take into account your dietary preferences and intolerances.  Please indicate your specific dietary preferences, such as vegetarian, vegan, paleo, grain-free, etc.
Please also let us know your intolerances whether it's specific foods (like cheese) or full categories of food (like dairy). If you don't like specific foods just let us know and we won't include them!
What if I need changes to my plan?
Within 72 hours after your call with a registered dietitian you will receive your 4-week plan to you.
You then will be asked to review the plan and send back any, and all feedback within the next 72 hours and we'll make any needed changes.
There are only certain foods available where I live. Can you work with those restrictions?
Definitely! Make note of these restrictions on your intake questionnaire so we can avoid, or incorporate, specific foods in your plan.
Do you offer refunds?
Because the plans are fully customized for you refunds are not available on custom meal plans.
I don't like cooking that much can I still do this?
Yes! We take your lifestyle into account. If you eat out a lot we can work in local takeout meals!
* PLEASE NOTE: Each of these custom meal plans are handmade by one of our Redefining Strength Dietitians so spots are limited to not overwhelm them.