Kate Vidulich
fatlossaccelerators.com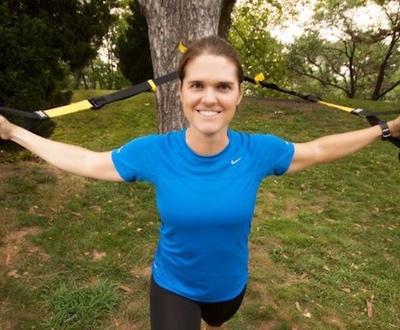 Kate's passion is to help people achieve their fat loss goals. An Exercise Physiologist and certified ACSM Health Fitness Specialist, Kate's extensive research background and personal experience with transformation has helped thousands of people worldwide make a change.
1. Finding balance in your life is critical to success.
2. Delegate what you don't want to do to make more time for things you DO want to do.
3. Know what you like. Focus on that one thing and do it well.
In this episode we talk with Kate Vidulich of fatlossaccelerators.com. Kate is a fat loss expert who studied 

Sports Science in Australia and then went into exercise rehab.
Kate had a training business in Manhattan before settling on the west coast in San Francisco where she continued her in person training as well as built up her online program Fat Loss Accelerators. Kate is a true fitness nut and loves trying all different types of fitness activities from classes at gyms around the city to rock climbing.
Kate shows us why it's important to have a sense of humor and the importance of finding balance in the fitness industry.
THE FAST FIVE FITNESS FACTS
Q: What's your favorite exercise?
TRX Ab Pikes
Q: What exercise do you hate…but love at the same time?
Kettlebell Swings
Q: What is the best book you've ever read?
Richard Branson Losing Your Virginity
Q: What is your favorite Pump Up Song?
Q: If you could train with one person (alive or dead) who would it be? 
Michael Jordan with Steph Curry as a runner up