Holly Rigsby
hollyjoirigsby.com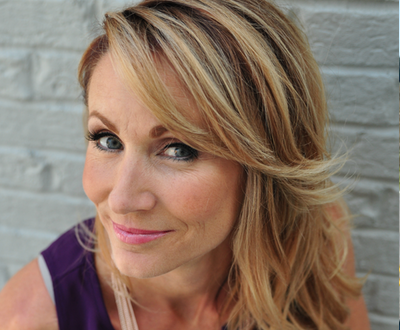 Holly Rigsby is a Lifestyle Design Coach for Moms and the owner of HollyJoiRigsby.com. Over the past 11 years Holly has coached over 29,500 women to become the best version of themselves through her programs and products.
She has co-authored three best-selling books and contributed to popular media outlets like Women's Health, USA Today and Shape Magazine and is creator of Fit Yummy Mummy, the top selling fat loss program for busy moms.
1. We all make time for the things we want to do. Set a good example.
2. Don't wait for a "right time." While you're waiting life is passing you by.
3. Life is going to happen. All we can do is control our response.
In this episode we talk with Holly Rigsby, a Lifestyle Design Coach for Moms and the owner of HollyJoiRigsby.com. Holly reminds us that everything comes back to MINDSET and that fear is often the only thing holding us back. She reminds us to face our fears and focus on what you can do each and every day to get better. 
Holly tells us that there is never a "right time" and that, while we are waiting for a right time to start, life is passing us by. The sooner you being, the sooner you can achieve and become what you want!
HOLLY'S FAST FIVE FITNESS FACTS
Q: What's your favorite exercise?
Single Leg Deadlift
Q: What exercise do you hate…but love at the same time?
Running, especially wind sprints
Q: What is the best book you've ever read?
Rising Strong and Tools of Titans
Q: What is your favorite Pump Up Song?
Q: If you could train with one person (alive or dead) who would it be? 
Her son 🙂