Karen Smith
coachkarensmith.com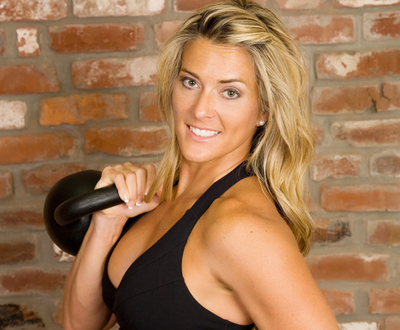 Kare is a coach, writer, entrepreneur, fitness expert and mom. It is Karen's desire to empower, motivate and mentor others to reach their true potential, either in person or thru online distance coaching & program design. Karen is a seasoned personal trainer and strength coach who travels the world instructing and certifying individuals of all ages and fitness levels from beginners to elite US military/Law enforcement.  Karen is currently a Master Kettlebell Instructor & Chief Bodyweight Instructor with STRONGFIRST, and is an advisory board member for Girls Gone Strong.
1. Always be a student.
2. Remember there is always another way to do something you've been doing for a long time so continue to learn and try new things.
3. Don't always jump on the next shiny object. Find your niche.
In this episode we talk with Coach Karen Smith the only female Master SFG Trainer in the world. Karen has owned a gym, built an online business and travels the world teaching other trainers. She reminds us to always be a student and go to as many workshops as possible to connect and learn. However, she does remind us that while you always want to be learning, you can't just constantly jump from thing to thing. 
Karen reminds us to be patient and plan. And that part of success is also working on mindset and becoming comfortable in your own skin. Too often we bully ourselves and that needs to change!
KAREN'S FAST FIVE FITNESS FACTS
Q: What's your favorite exercise?
One-Arm Push Ups, Pull Ups and Single Leg Deadlifts
Q: What exercise do you hate…but love at the same time?
Anything cardio or high rep – She joking says she is the "one rep max queen!"
Q: What is the best book you've ever read?
New Years Resolution – Find more time to read
Q: What is your favorite Pump Up Song?
She's on a country kick!
Q: If you could train with one person (alive or dead) who would it be? 
Sylvester Stallone