Dani Almeyda
originalstrength.net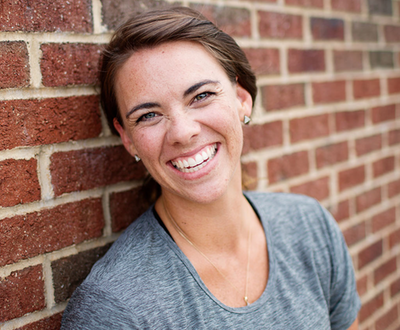 With more than 10 years in the fitness and health promotion industry, Dani has found her place as a sought after coach and small business owner.  With many years of competitive sports behind her, her body was beaten up and she was feeling broken.  She opened her eyes to new forms of training outside of her love for volleyball and discovered strength training with a new lens… one that starts where you are and flows with each individual.  This brought her into a new world and she helped discover and grow the Original Strength System as well as open the doors of the OS Institute in North Carolina.
Dani is constantly driven with a fierce passion, to make the world a better place through introducing people to movement and hope. She is traveling the world teaching for Original Strength as the only female Master Instructor and currently lives in Fuquay-Varina, NC with her husband, son, daughter, and their dog.
1. Lay your ego aside daily.
2. Start where you or your clients are!
3. Keep your one thing, your one thing. Find your passion and what you are good at and rock the crap out of it!
DANI'S FAST FIVE FITNESS FACTS
Q: What's your favorite exercise?
Farm Work
Q: What exercise do you hate…but love at the same time?
Crawling
Q: What is the best book you've ever read?
Q: What is your favorite Pump Up Song?
Meatloaf – I'd Do Anything For Love
Q: If you could train with one person (alive or dead) who would it be? 
Jen Sinkler, Jack Lalane and Gabrielle Reece