Servings 2
Ingredients
1/2 cup oatmeal
1/2 cup cottage cheese
1 tsp. vanilla
4 egg whites
1/2 banana
Sprinkle of cinnamon and even nutmeg
For topping:
1 tbsp. natural peanut butter
1/2 banana
OR
1/4 cup berries
and/or
1 tbsp almond butter
Directions:
Blend all ingredients and one half of banana until smooth. Heat a non-stick skillet over medium heat and lightly grease with coconut oil.
Pour the batter onto the skillet in medium sized circles and cook for 2-3 minutes, or until bubbles form on the edges. Flip and then cook for another 2-3 minutes.
Remove from skillet and top with extra peanut butter and sliced banana or berries and/or almond butter before serving.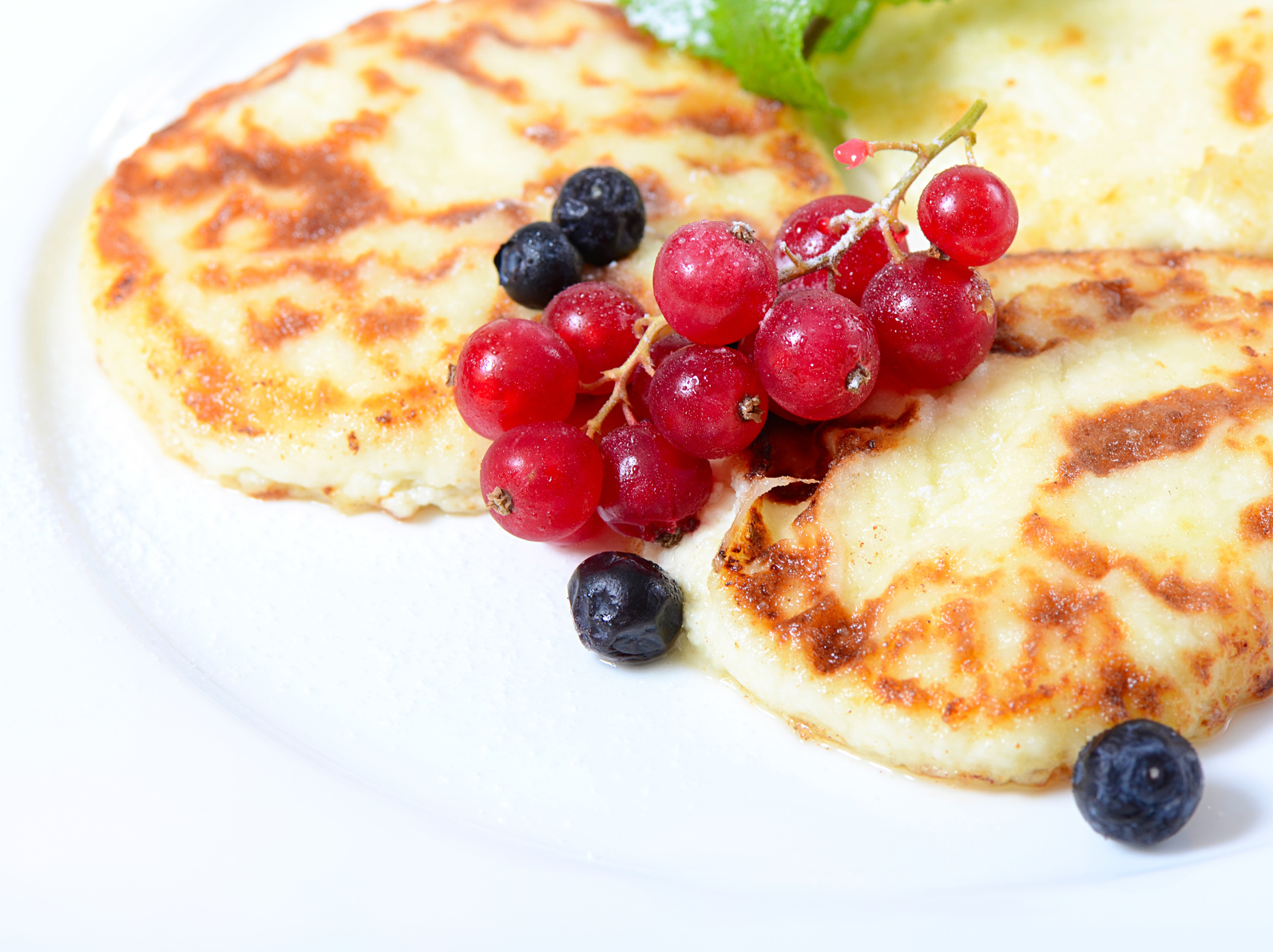 Want A 100% PERSONALIZED Meal Plan To Help You Take All Of The Guesswork Out Of Dieting And Help You Get The Body You Really Want?
If you've been struggling to get results or feel so overwhelmed by the idea of getting started on a diet, you may want to check out my Custom Macro Cycling Plan. I literally map out everything and take all of the confusion and guesswork out of it! And I'm there to help guide you whenever you need!
Plans starting at $97