Bear Squat with Foot Stretch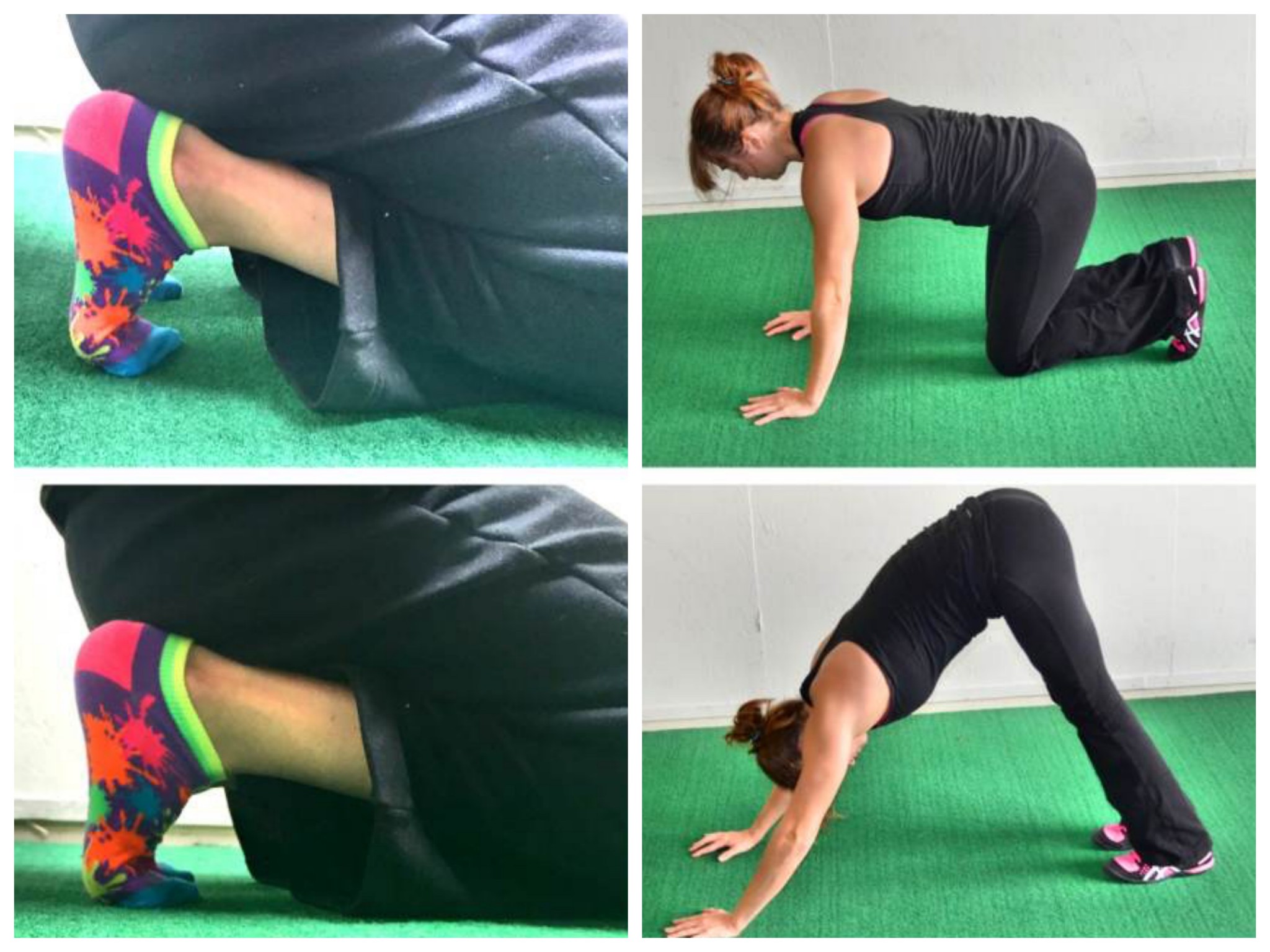 <iframe src="https://player.vimeo.com/video/194894108" width="640" height="360" frameborder="0" webkitallowfullscreen mozallowfullscreen allowfullscreen></iframe>
To do the Bear Squat, start kneeling on the ground with your feet flexed. Sit back on your heels. Rock side to side to stretch your feet.
Then place your hands down on the ground and press your butt up into the air, driving your heels down to the ground. Relax your calves and try to get your heels down to the ground. Feel a nice stretch down your calves and even up into your hamstrings. Hold for 1-2 seconds and then drop back down to your knees and sit back on your heels again to stretch your feet.
Make sure that as you drive your butt up, you are pressing yourself back so that your driving your heels down. Don't simply pike up and lower back down. Actually drive back and feel the stretch down your calves.
You can walk your hands in just a little bit closer to your knees to help you feel the stretch a little bit more, but do not walk them in too close.