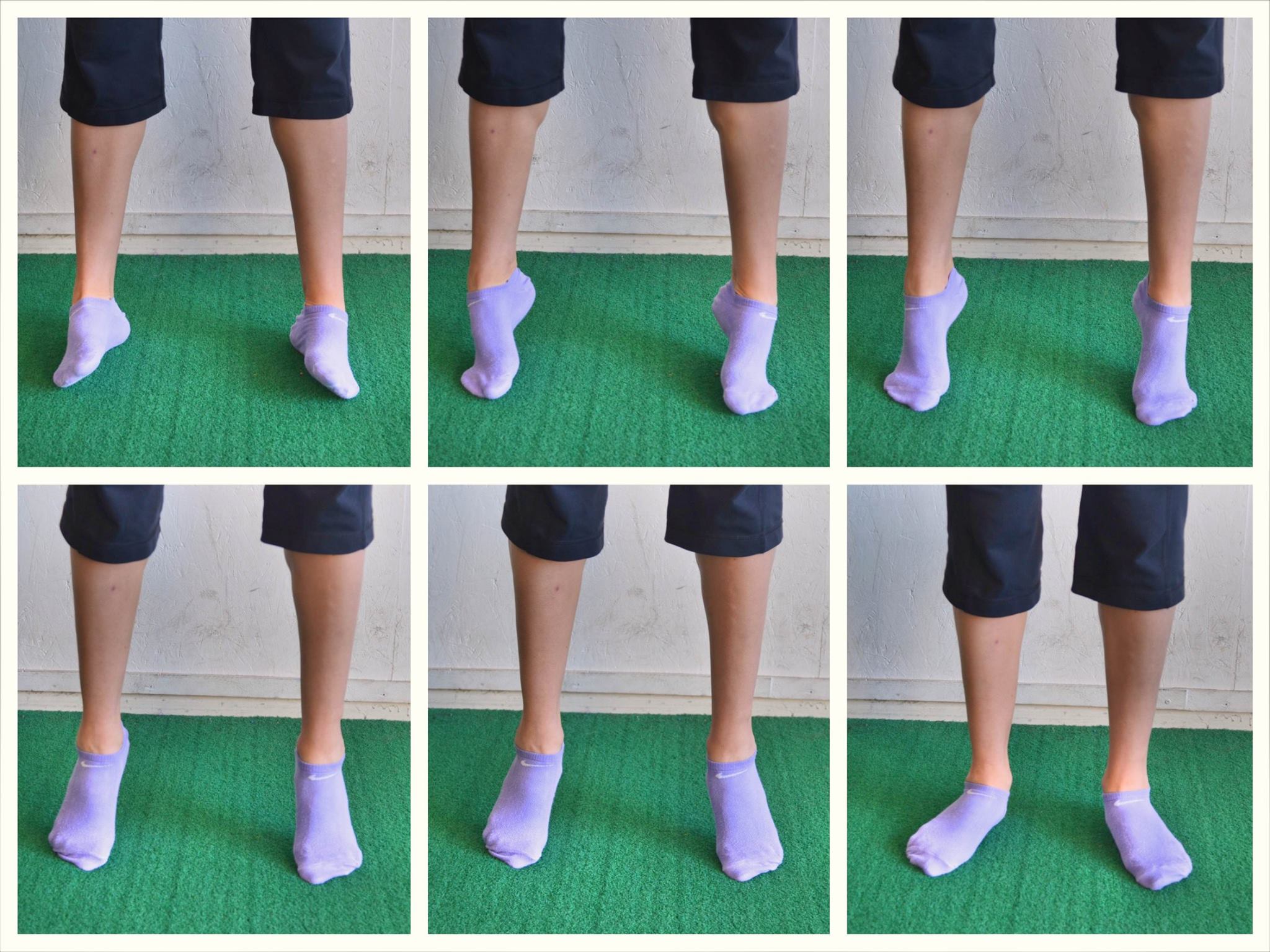 <iframe src="https://player.vimeo.com/video/194924100" width="640" height="360" frameborder="0" webkitallowfullscreen mozallowfullscreen allowfullscreen></iframe>
To do Circle Calf Raises, start standing with your feet about hip-width apart. You can face a wall or table if you need a little help balancing so that you can really focus on circling.
Then start to circle by rocking to the outside of your feet. Slowly come forward toward your pinky toe. Then come up onto your toes slowly circling from your pinky toe toward your big toe. Come up as high onto your toes/balls of your feet as you can. Then reach your big toe and circle in toward the inside of your feet as you come down.
Then come back up, this time starting with the big toe and circling out toward your pinky toe before coming down on the outsides of your feet. Repeat circling back up and in. Really feel yourself getting as big a circle as you can while feeling your calves work to help you come up onto your toes. In order to really circle, you may need to lightly keep your hand on the wall.