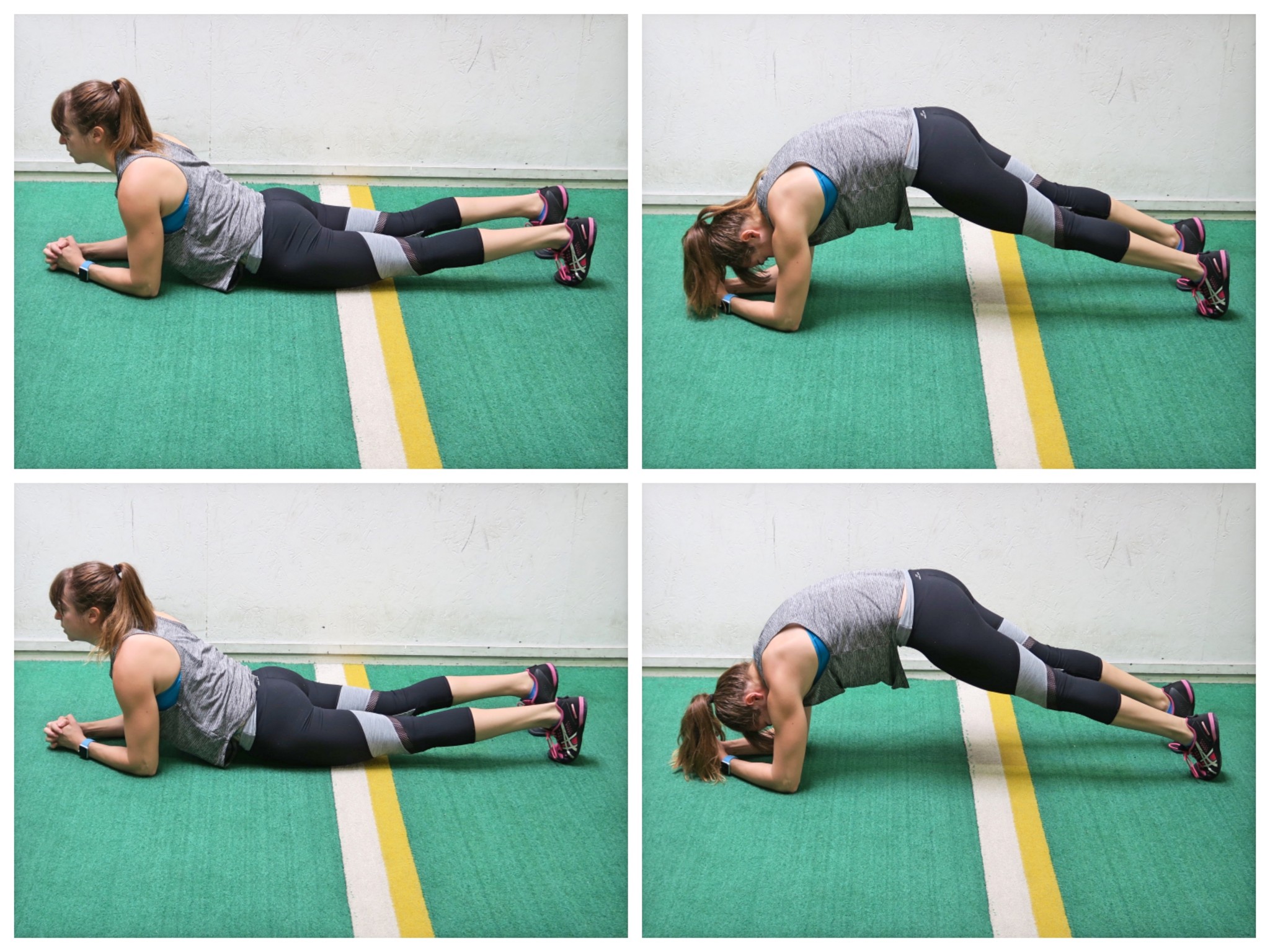 <iframe src="https://player.vimeo.com/video/194893962" width="640" height="360" frameborder="0" webkitallowfullscreen mozallowfullscreen allowfullscreen></iframe>
To do Dolphin Planks, set up in a plank from your forearms and toes (advanced) or knees (beginner). Make sure your shoulders are stacked over your elbows. Brace your core and engage your back as you hold your body in a nice straight line from your head to your heels or knees.
Then sag your hips toward the ground without completing relaxing onto the ground before rounding your back up toward the ceiling. You want to sag your hips only as low as you can without your low back taking over. You should feel your abs still engaging.
When you round up at the top, you aren't simply sticking your butt up in the air. You want to round your entire back and perform the pelvic tilt. It is almost like you are doing the "cat" in the cat/cow stretch. Do not push backward too much as you do it. Keep your shoulders stacked over your elbows.
Then lower back down and sag your hips before rounding back up. Pause in each position to really feel your core working.