Meet The Redefining Strength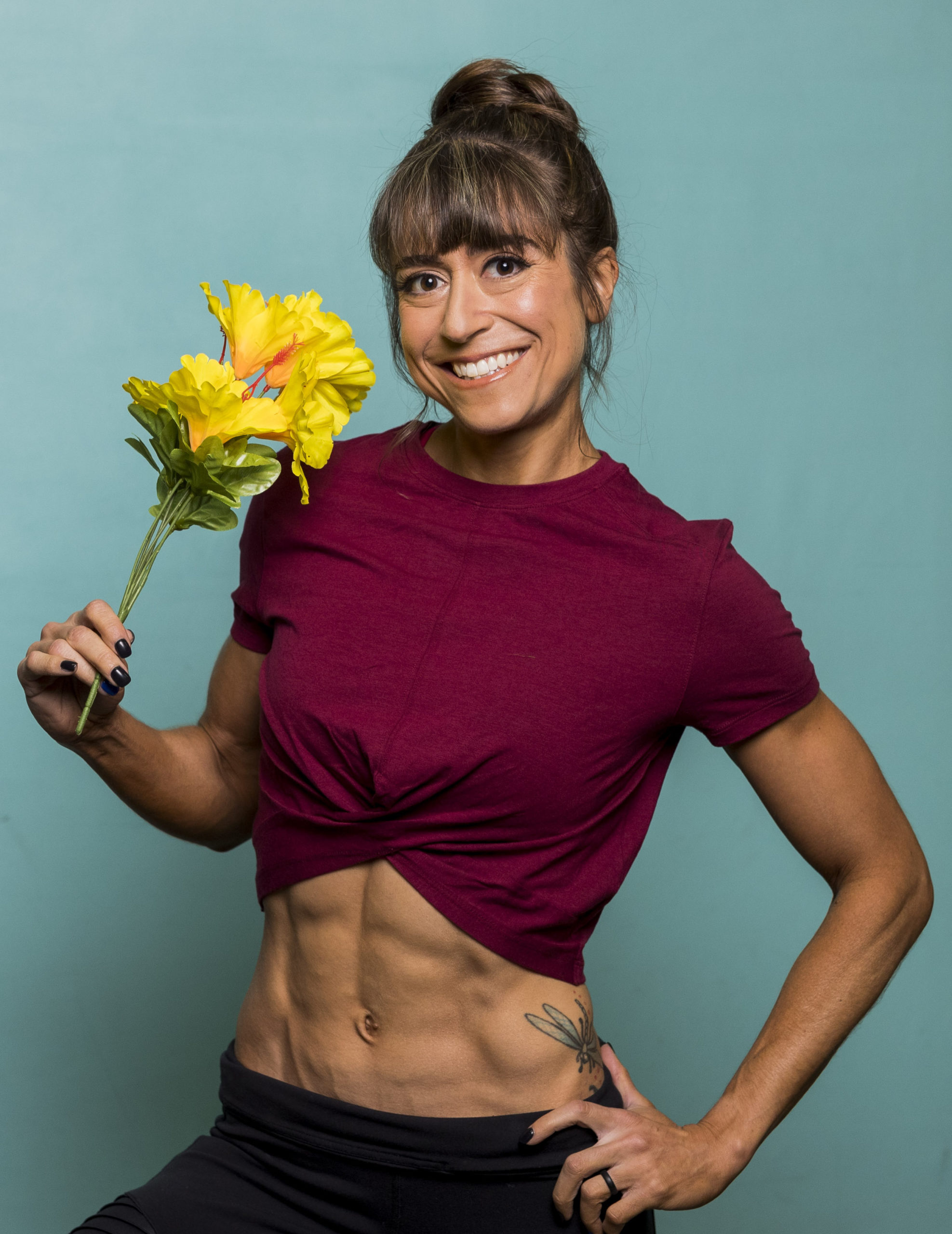 Cori
Founder
The reason I can get my clients great results is because I've been the idiot that has made every mistake and experimented…Even with ridiculous things. I've been stuck in that diet and deprive, binge, guilt, binge, try a new diet cycle.
I've ignored injuries and pushed through only to end up more injured. I've gained weight and lost weight. I've worked out hard and then slacked off because I'm so burnt out.
And because I've made all the mistakes, I now know what works. That's why I can help you.
I realize that each person has unique needs and no two fitness journeys will look alike. I'm a fitness nerd and former Division I tennis player and the 2011 Massachusetts/Rhode Island State Best Overall Raw Lifter. I can't wait to help you on your journey 😊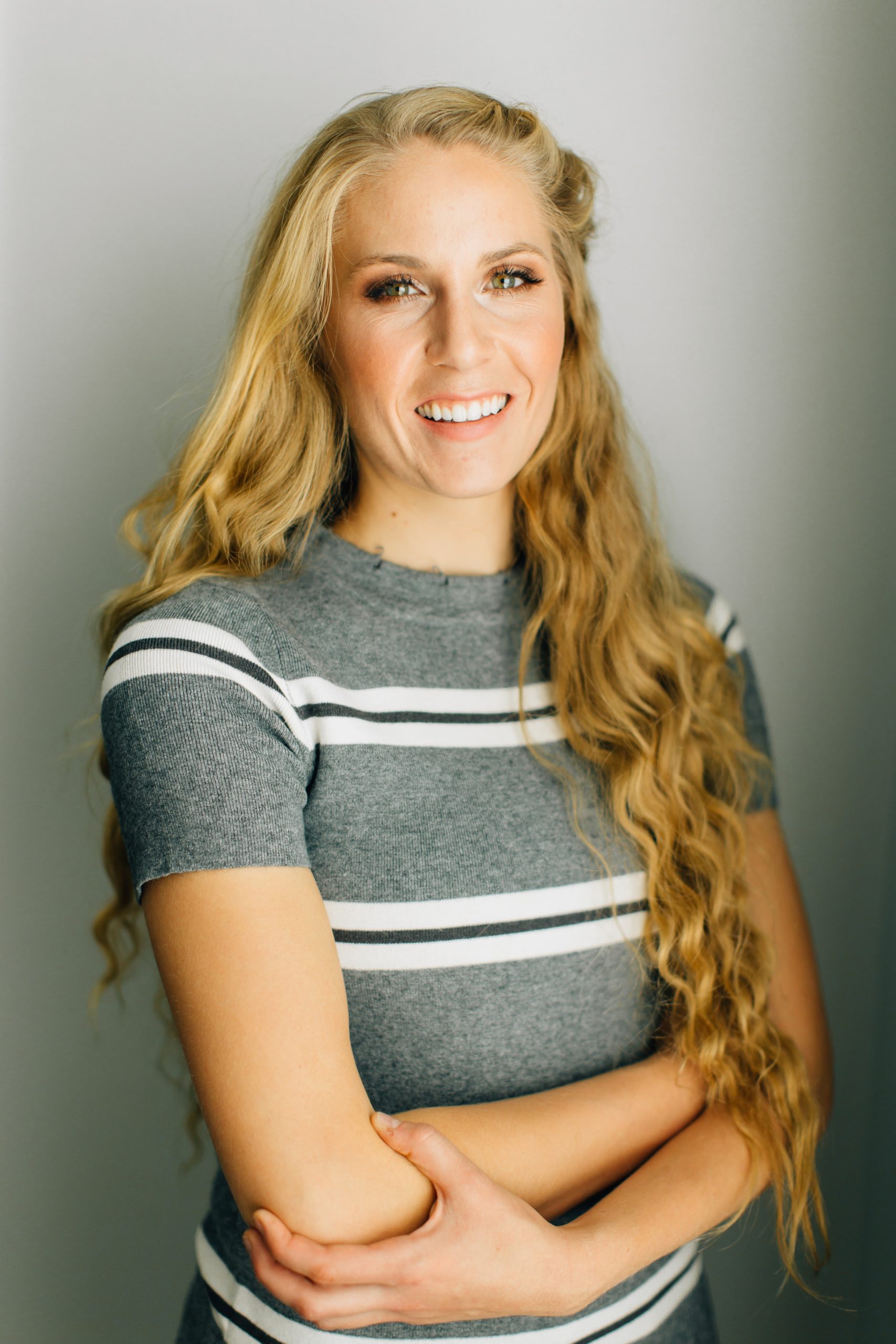 Michelle
Dietitian Manager
My name is Michelle Alley and I am a registered dietitian. I believe in keeping nutrition simple and sustainable. We should enjoy our eating, not suffer from it. I know that small wins day to day create momentum towards larger goals. My spark for nutrition came as a collegiate track athlete who learned quite literally that I could not outrun a bad diet. 
Since then I have earned two degrees in nutrition (BS in Dietetics, BS in Health Sciences with a Nutrition Emphasis) I and have worked the last 9 years counseling others to reach their nutrition and fitness goals. I'm an avid hiker, and love the outdoors. I'm also a bit competitive and love finding new challenges to continue to push myself and see what I am capable of. My current fitness journey has me pursuing triathlons and trail runs.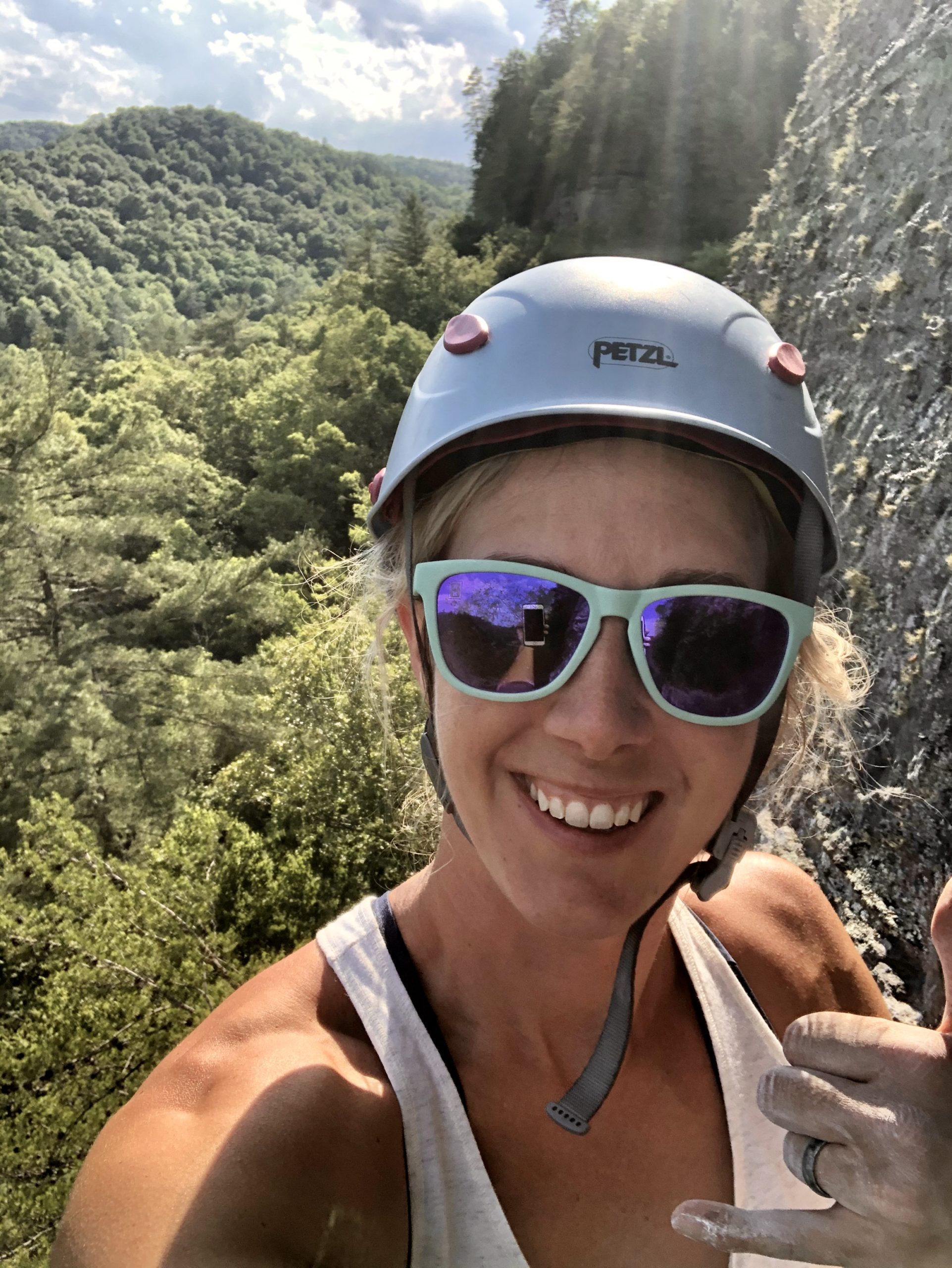 SUSIE
Training Manager
Hi my name is
Susie
and I first fell in love with working out after making a promise to my mom to make my health a priority in college.
I quickly became passionate about fitness and helping others improve their health and quality of life.  I followed my dream of becoming a health and fitness coach, and now I get to help all of you discover the MAGIC inside of you 🦄
HEIDI
Training Manager
I have been the person that was extremely obese… I got a wakeup call in my early 20's. I started exercising like crazy (to Tae Bo) and ate waaaaay too many grilled chicken salads 🥗
About 150 pounds and a few years later, I joined a Kempo Karate dojo and started a Kickboxing class there along with Bootcamp, Self Defense and a run club. My Love for cooking and eating good food pulled me in the direction to explore nutrition coaching. I am driven to help as many as I can to reach their goals and feel good about themselves!
SUSA
Dynamic Strength Manager
My name is Susa and I have always been dabbling with fitness a run here a swim there some serious Jane Fonda at some stage, pink leg warmers and all. As my kids where getting more and more independent I realize that Ellen DeGeneres was becoming my new best friend and I needed a new "hobby".
I enrolled in a Personal Trainer course through the American Council of Exercise, opened up a Fitness Studio and it just so happened that every one that signed up for my classes was 65 and older.
They each came with a set of range of motion problems and that send me down the rabbit hole of rehab. On this quest for answers I stumbled onto the queen of rehab and prehab Cori and here I am having the best time of my life.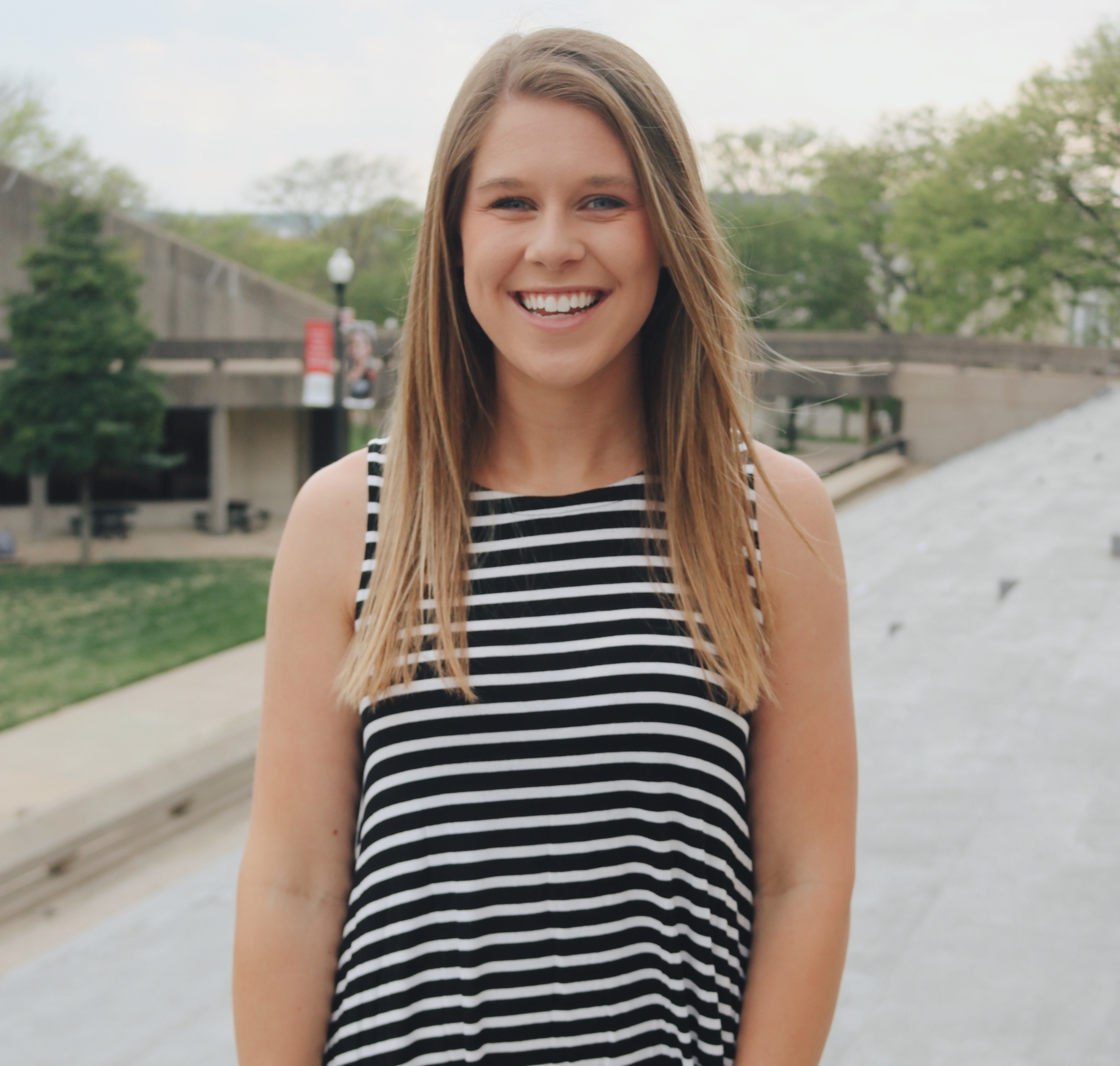 BROOKE
Registered Dietitian
Fitness, athletics, and nutrition have always been apart of my life! I grew up playing every sport out there, but truly fell in love with soccer. I eventually went on to play Division 1 soccer but during that time realized my passion was more in nutrition and overall fitness, not just soccer. I graduated in nutrition and dietetics.
I married my high school sweetheart who was also a college athlete so you bet there's always a competition going on in our house. I love lifting, running, hiking, cycling, cooking and taking walks with my husband and dog 🙂 I love coffee and warm weather! What I love most about nutrition is that there is always a place to start! No matter where you are in your journey, I will meet you there and will help you take little steps to get you to you overall goals! All foods fit, and I am here to help you learn how to eat for YOUR body, and feel YOUR best every single day!
💪Super Strong With…All things nutrition (macros, meal planning, sustainable plans), woman's health, general fitness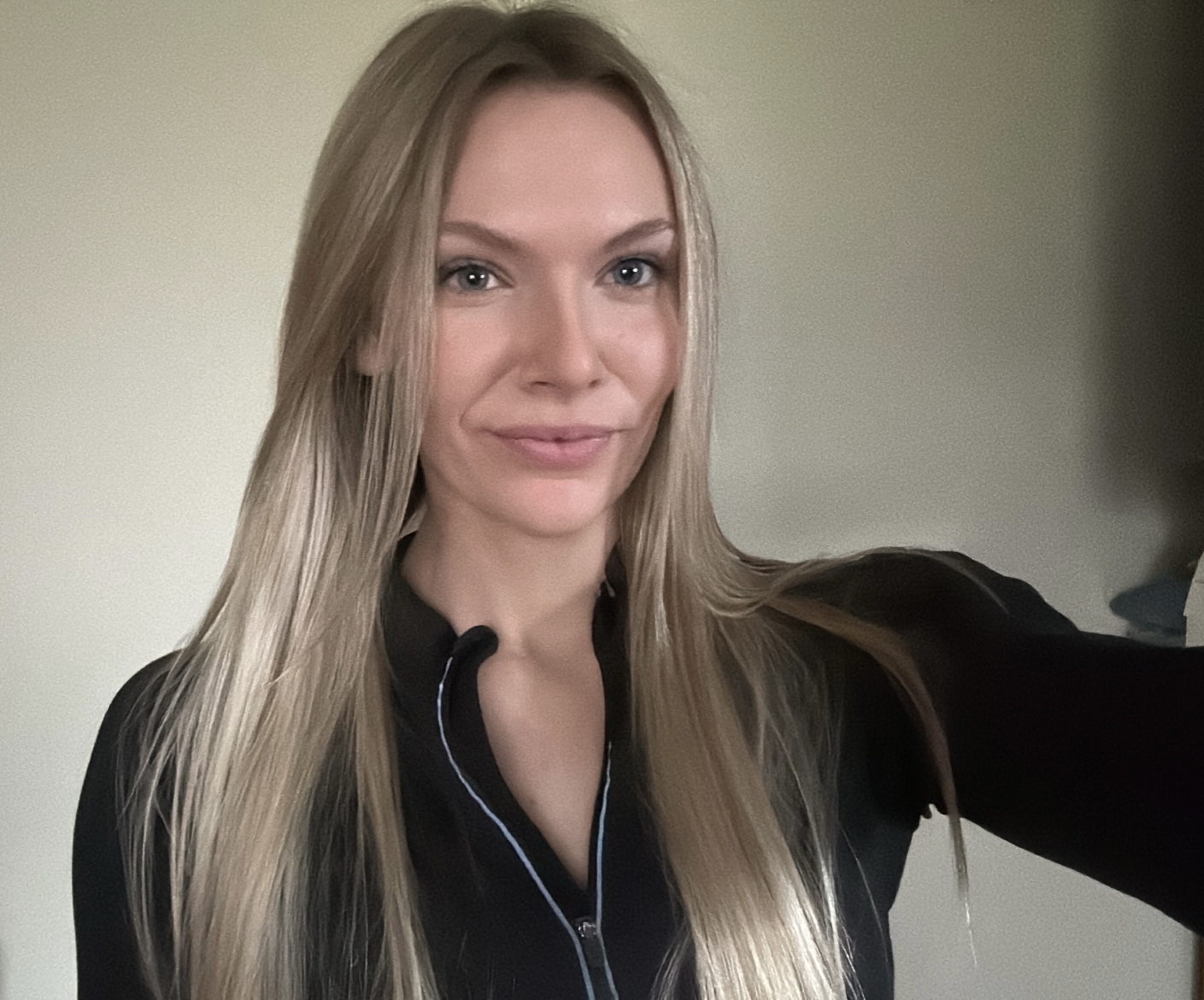 Julia
Registered Dietitian
My passion for health started during my time as a collegiate athlete, where I realized the immense impact that both nutrition and fitness had on my quality of life. Through my own health challenges, I went on to become a registered dietitian and certified personal trainer.
Today, I help guide others on their health journeys to feel their best, while simultaneously finding sustainable results. My favorite quote reads, "Give a man a fish and you feed him for a day. Teach him how to fish, and you feed him for a lifetime." — and my ultimate goal is to teach you the necessary tools so that you may apply them throughout the remainder of your life. I am a proponent for creating a healthier lifestyle overall, without the need for extreme dieting and restrictions. I believe in small daily changes that will add up overtime to create remarkable improvement. Most of all, I'm passionate about helping you become the best version of yourself!
💪Super Strong With…weight management, sports nutrition, women's health, gut health, fitness
Education: Registered Dietitian Nutritionist (RDN), MS in Nutrition & Dietetics, BS in Nutrition & Exercise Science, NASM Certified Personal Trainer (CPT), EXOS Certified Fitness Specialist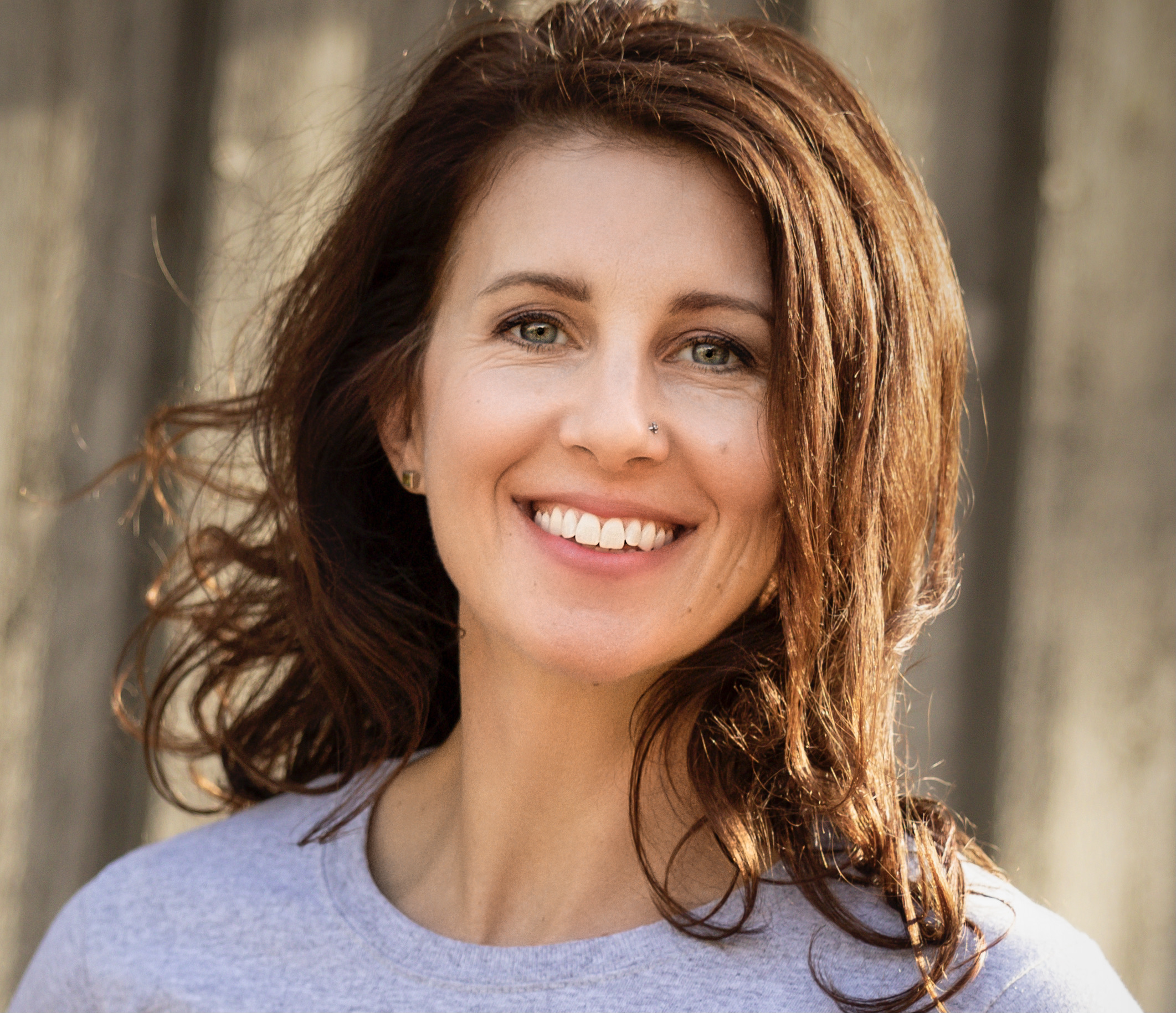 Andrea
Coach
My career in fitness has spanned over 12 years. As a Fitness Coach, I have helped countless people lose weight, run marathons, clean up their nutrition and even helped them touch their toes. More importantly, I've helped people feel confident in their own skin! Health and fitness have always been a passions of mine. I enjoy taking on new challenges and experiences.
I played on an international roller derby team, competed in a figure competition, ran a marathon and also played college softball. I have been a vegetarian for over 15 years. This way of life has opened up my eyes and taste buds to unlimited flavors but has also taught me an important lesson about planning and coming up with different tactics to ensure the food I'm eating is supporting my health. I believe in viewing food as fuel and/or medicine for our bodies. Once you understand the impact healthy eating has on your health, the possibilities are endless and also tasty!
💪Super Strong With…Marathon training and plant-based eating
Rachel
Coach
As someone who was once overweight and inactive, I can tell you that fitness changed my entire life. My passion is helping others reach their own lifestyle goals (and have fun doing it).
💪Super Strong With…Strength training, powerlifting, perinatal fitness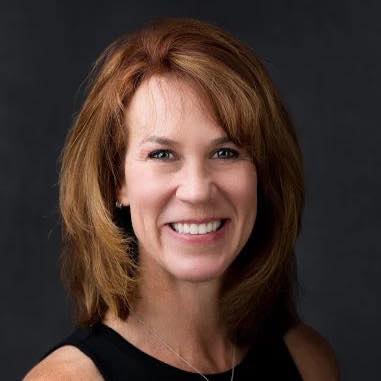 Cathy
Coach
I am a positive, energetic coach with a can do attitude. I am a mother of three and have found that fitness can help me maintain focus and a healthy balance.
I love working with people and helping them develop an active lifestyle and positive mindset that will help them push themselves further than they thought possible. I have a passion for fitness, true crime podcasts and peanut butter!
💪Super Strong With…Women's Strength Training and Contest Prep, lifestyle fitness, busy moms!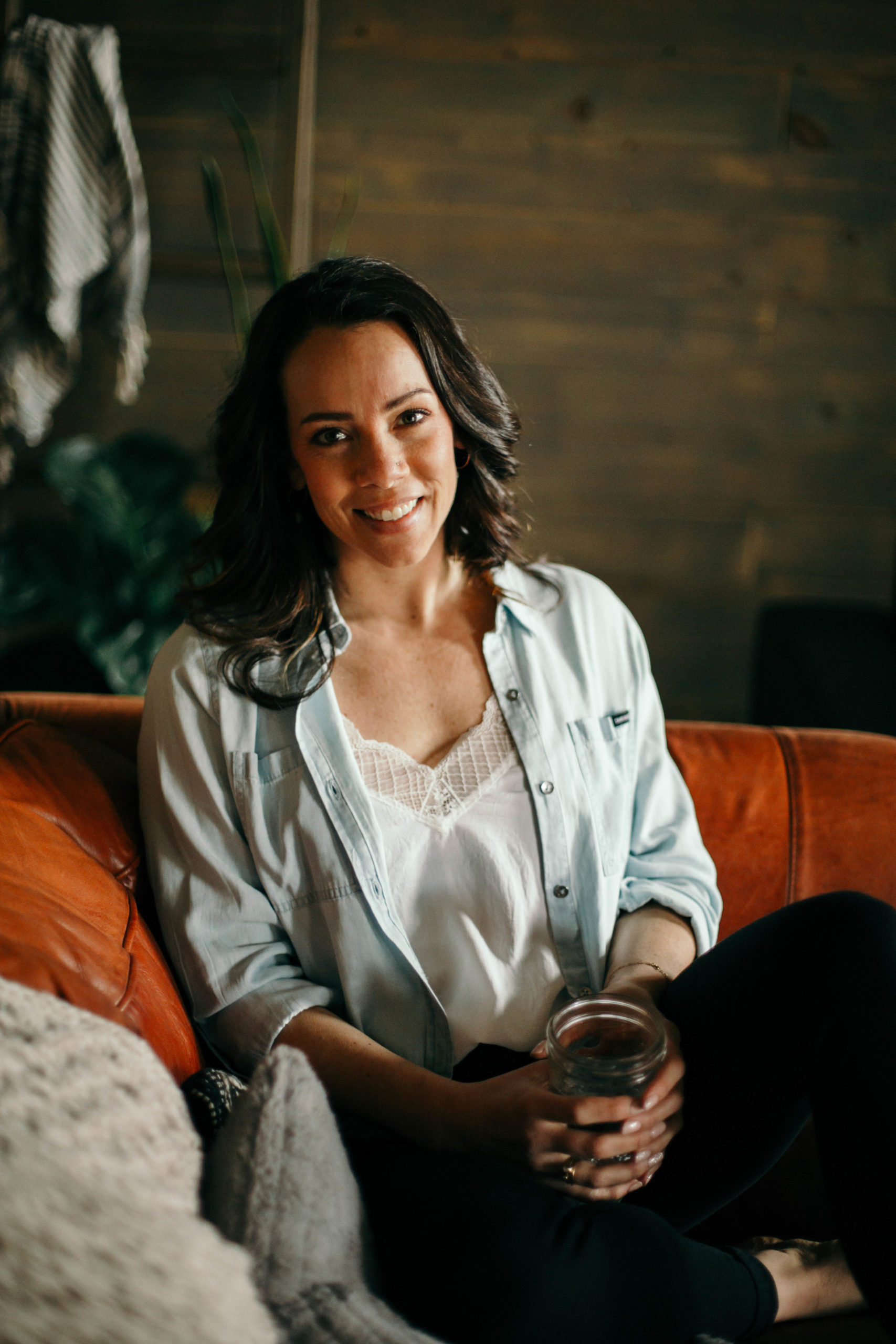 Megan
Coach
Hey, I'm Megan, a holistic nutritionist and integrative health practitioner. I dove into health and fitness at a young age with sports and a desire to learn how to keep my body fit. That love for health just kept evolving into personal training and nutrition coaching and spending my free time learning and exploring the world of health and wellness.
In my 30's I got more into hiking, mountain biking and trail running and I try to challenge myself with a couple outdoor fitness endeavors every year. I love to see what I can do physically and mentally and watching others challenge themselves inspires the heck out of me! My passion for health has always guided me to help others to improve theirs as well and I hope to continue to do so for many years to come!
💪Super Strong With…Weight loss, gut health/sensitivities, hormone balance, blood sugar, energy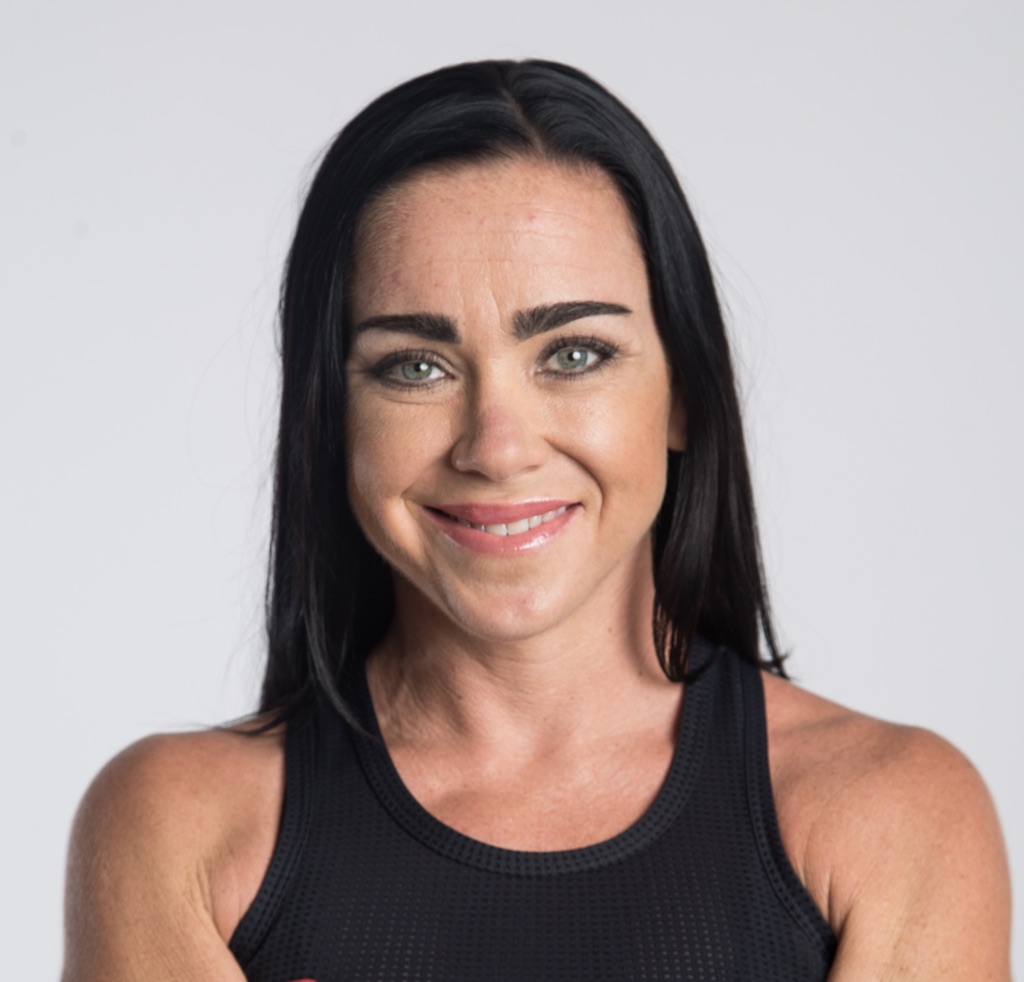 TRISH
Coach
I have been in fitness for over a decade now, I am certified in many different modalities and think that it helps me as a trainer as I can draw from all of those to help create fun workouts and keep them interesting! I have been doing macros for myself and clients for years and can help you tweak just about anything to make it work for your ratios!
I love being able to meet you where you are at, no matter where you are in your fitness or nutrition journey and being able to help you reach your goals. I live somewhere near a beach with my husband, 2 dogs and a cat. I love cycling, SUP, lifting heavy things, traveling (pre-pandemic), the beach, anything true crime, gardening and give me all of the animals please!
💪Super Strong With…Pilates, core/pelvic floor work, mobility, cycling/endurance training, strength training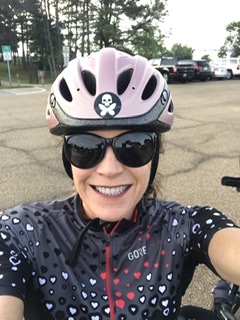 Janet
Coach
I have always enjoyed working out and physical activity, from college swimming, group fitness classes, weight training. My dedication to fitness has gotten me through the ups and downs of life, including breast cancer. At the age of 50, after leaving school counseling and a long time career as I counselor, I began to follow my passion in fitness as a personal trainer and swim coach.
Not one regret as it is never too late to begin a new career. From coaching both age group and adult swimmers to be better athletes, educating athletes the benefits of functional fitness in every day life, and pushing myself to continue to pursue new interests, like cycling. I love encouraging clients through the process of their personal fitness journey. Fitness is forever and we are never too old to begin to be active and fit.
💪Super Strong With… Menopause, Endurance sports especially swimming and cycling. General fitness and functional training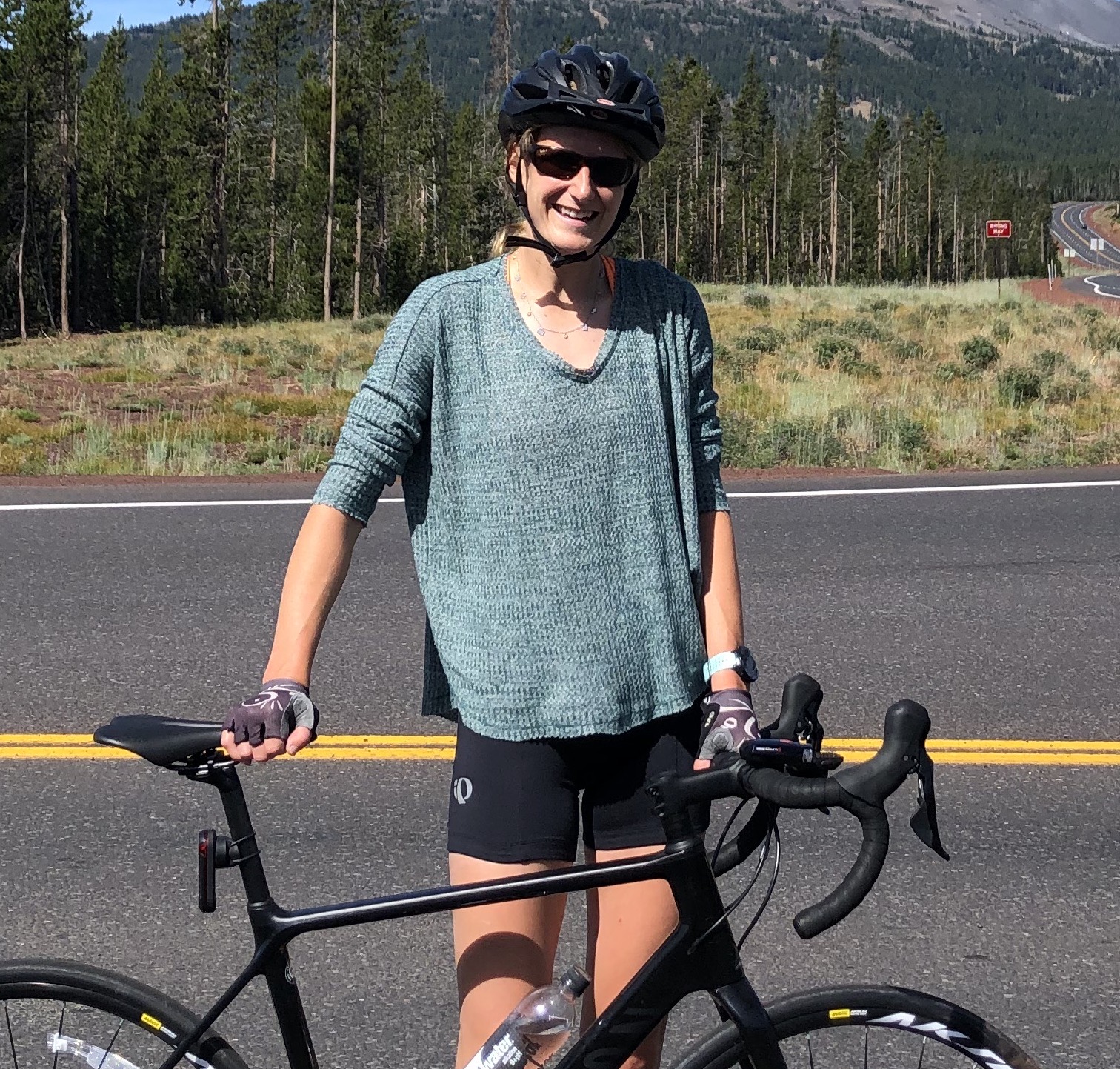 Pamela
Coach
Divergent interests and personality traits is my MO. I love schedules and spontaneity, hanging out inside to read and heading outside to run, spending time with people and being alone.
I try to balance it all without annoying my family too much. I consider myself an extroverted introvert who loves relaxing and being active.
💪Super Strong With…Endurance training, vegans, pre & postnatal, basketball and athletes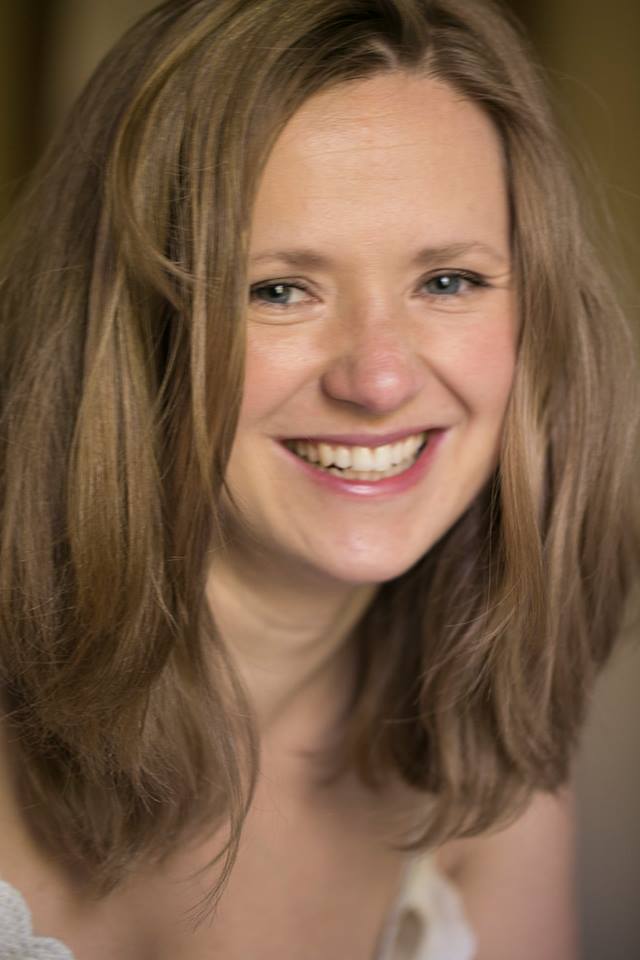 OLY
Coach
My goal is to have the most positive impact that I can on the lives of the people that I work with; helping them become the healthiest, happiest version of themselves.I believe everyone deserves a right to good health and to be happy with themselves inside and out.I absolutely love to empower and teach people how to transform their bodies in a simplified, fun, healthy and sustainable way. I understand that everyone has a unique formula that works best for them. I am passionate about helping people find their magic key, so they can enjoy their lives to the fullest whilst looking, feeling and performing how they want to.
💪Super Strong With…Hypertrophy training, Functional training, Nutrition coaching, Creative macro friendly recipes
Education: NASM, CTPTRX Level 1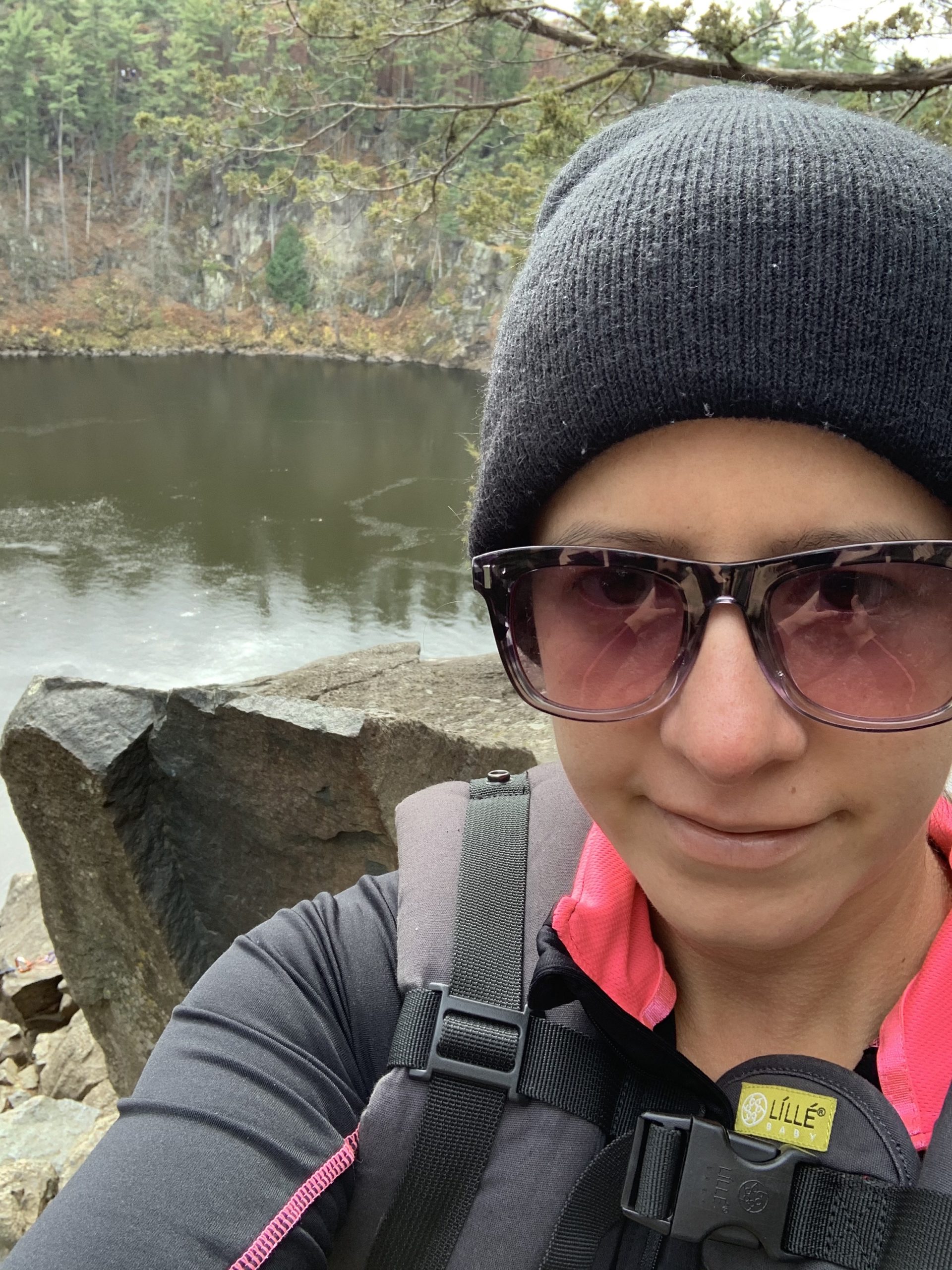 Erica
Coach
My name is Erica Villanueva and I am a stay at home mom to two amazing and very energetic kids. I like to lead by example and show my kids that moms can do more than cook and do laundry.
One of my favorite hobbies is to experiment in the kitchen for meals that will nourish my family with the things that they need to grow mentally and physically strong. I am often on my feet and am one of those people that is always working on the next thing. My other hobbies include cycling, skiing and sewing.
💪Super Strong With…Meal planning, vegans, vegetarians, endurance training, juggling family priorities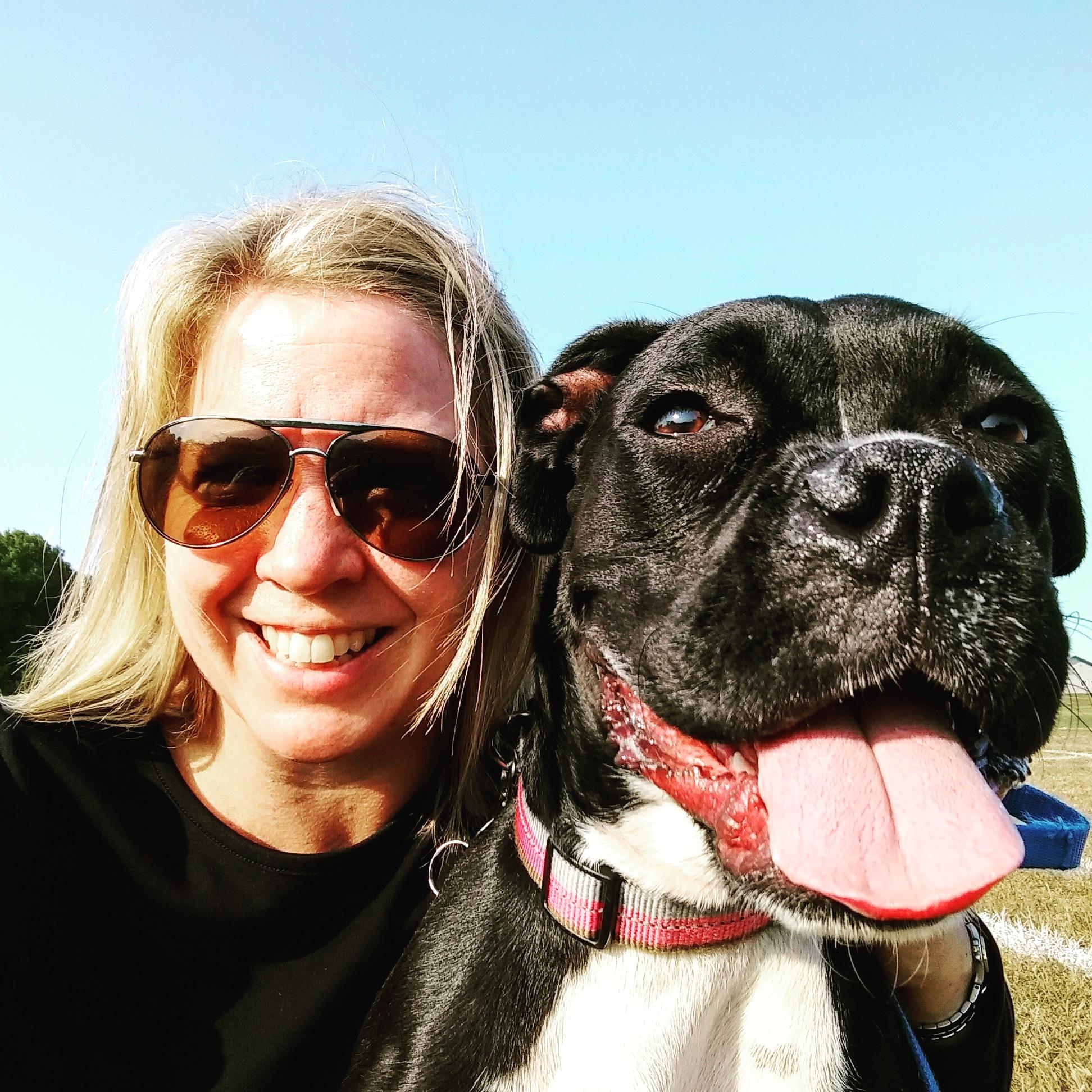 Lynne
Coach
Growing up, I was always active and loved cooking from scratch. I dabbled with a couple of sports, but I was 100% passionate about cheerleading. I spent 20 years as a military spouse and mother. We moved often, but my love of exercise and good nutrition followed me wherever we moved. Over the years, I have enjoyed a variety of activities: strength training, sprint triathlon, 5&10ks, obstacle races, rappelling, fly fishing, hunting, camping…as long as it doesn't involve a ball, I'll try it.
After my husband retired from the military, I decided to put my degree to use and become a personal trainer. I guess you could say, I'm still a cheerleader. I just cheer people on hitting their personal goals.
💪Super Strong With…Strength Training, Meal Planning around LIFE, Meal Prep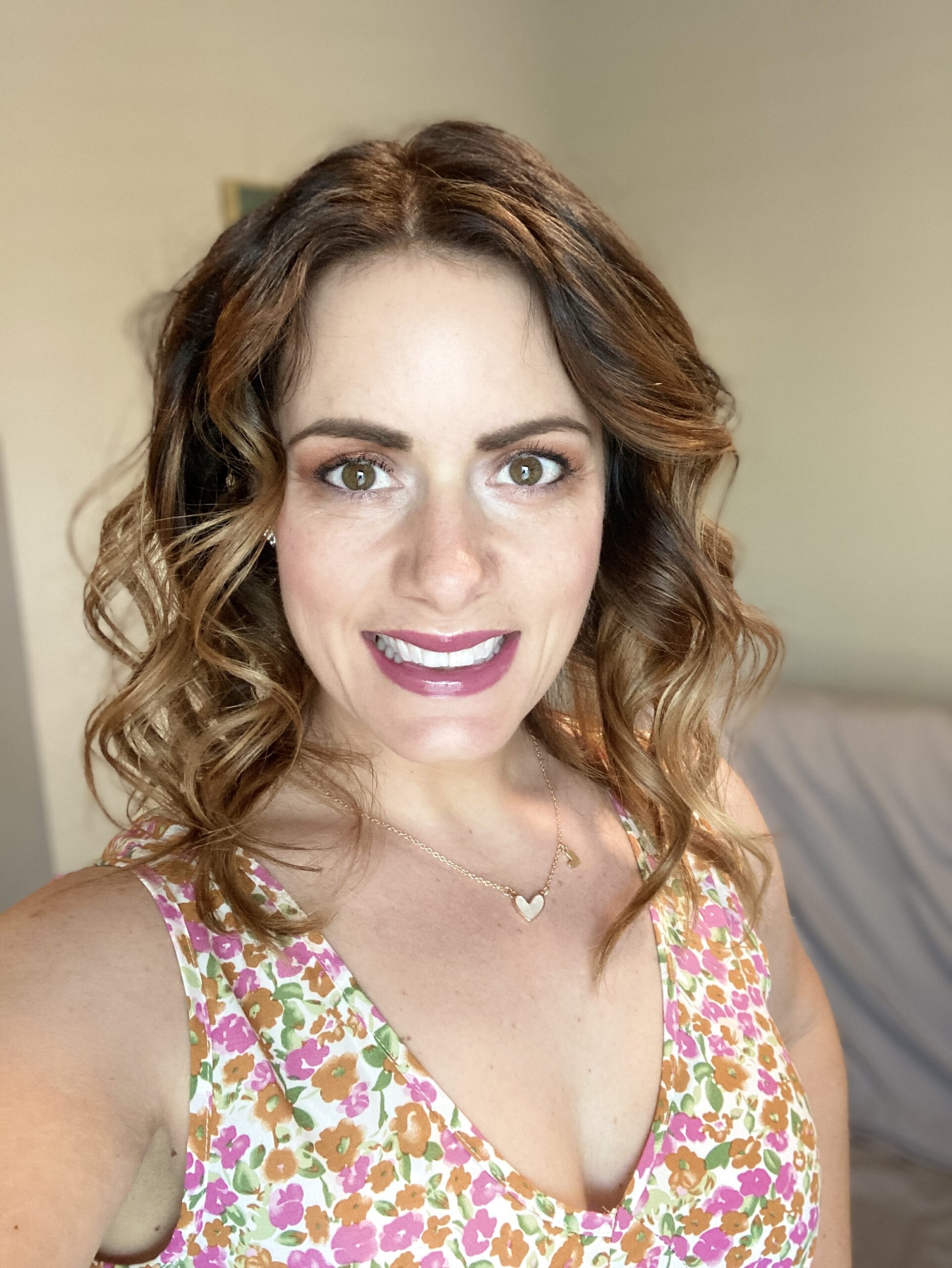 Allison
Coach
I love coaching! From a young age, I knew I wanted to be a teacher. I've worked in education for 15 years. I love connecting with my clients, coaching them through big wins, setbacks, and mindset struggles. When I was younger, I struggled with worthiness, my weight, and how to achieve my goals. Working with clients to help them become their strongest selves is one of my passions.
💪Super Strong With…Menopause, pre- and postnatal
Education:
Personal Training Certification – ACE Nutrition Coaching Certification – NASM Pre- and Postnatal Coaching Specialist – Girls Gone Strong Menopause Coaching Specialist – Girls Gone Strong Behavior Change Specialist – ACE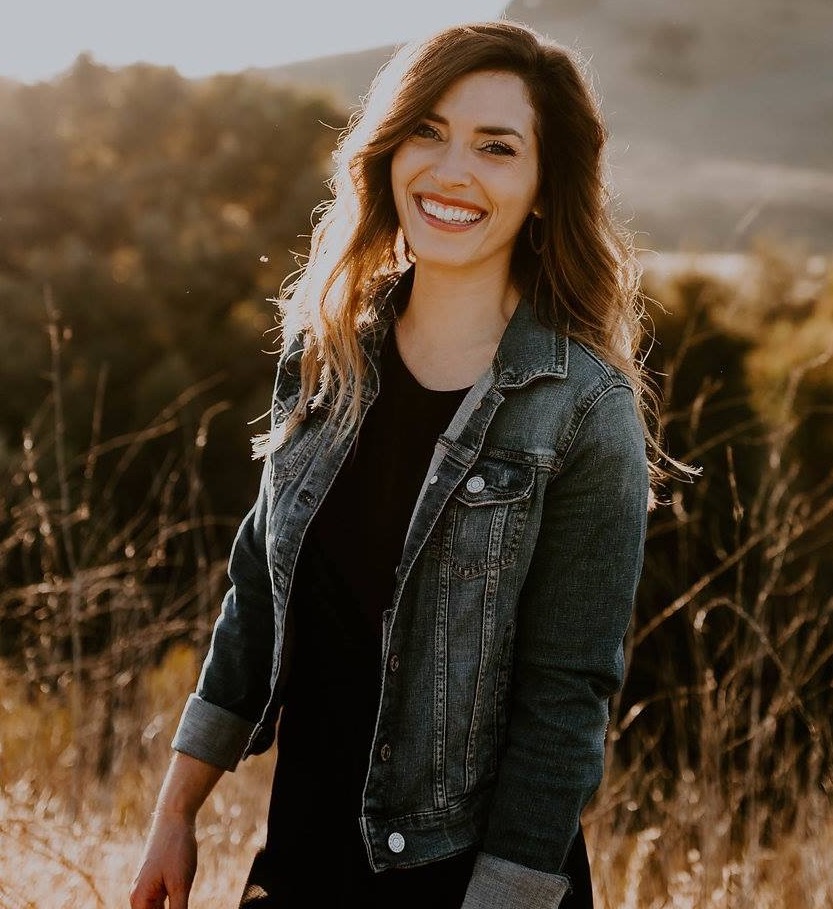 Jordan
Coach
My goal is to have the most positive impact that I can on the lives of the people that I work with; helping them become the healthiest, happiest version of themselves.I believe everyone deserves a right to good health and to be happy with themselves inside and out.I absolutely love to empower and teach people how to transform their bodies in a simplified, fun, healthy and sustainable way. I understand that everyone has a unique formula that works best for them. I am passionate about helping people find their magic key, so they can enjoy their lives to the fullest whilst looking, feeling and performing how they want to.
💪Super Strong With…Hypertrophy training, Functional training, Nutrition coaching, Creative macro friendly recipes
Education: NASM, CTPTRX Level 1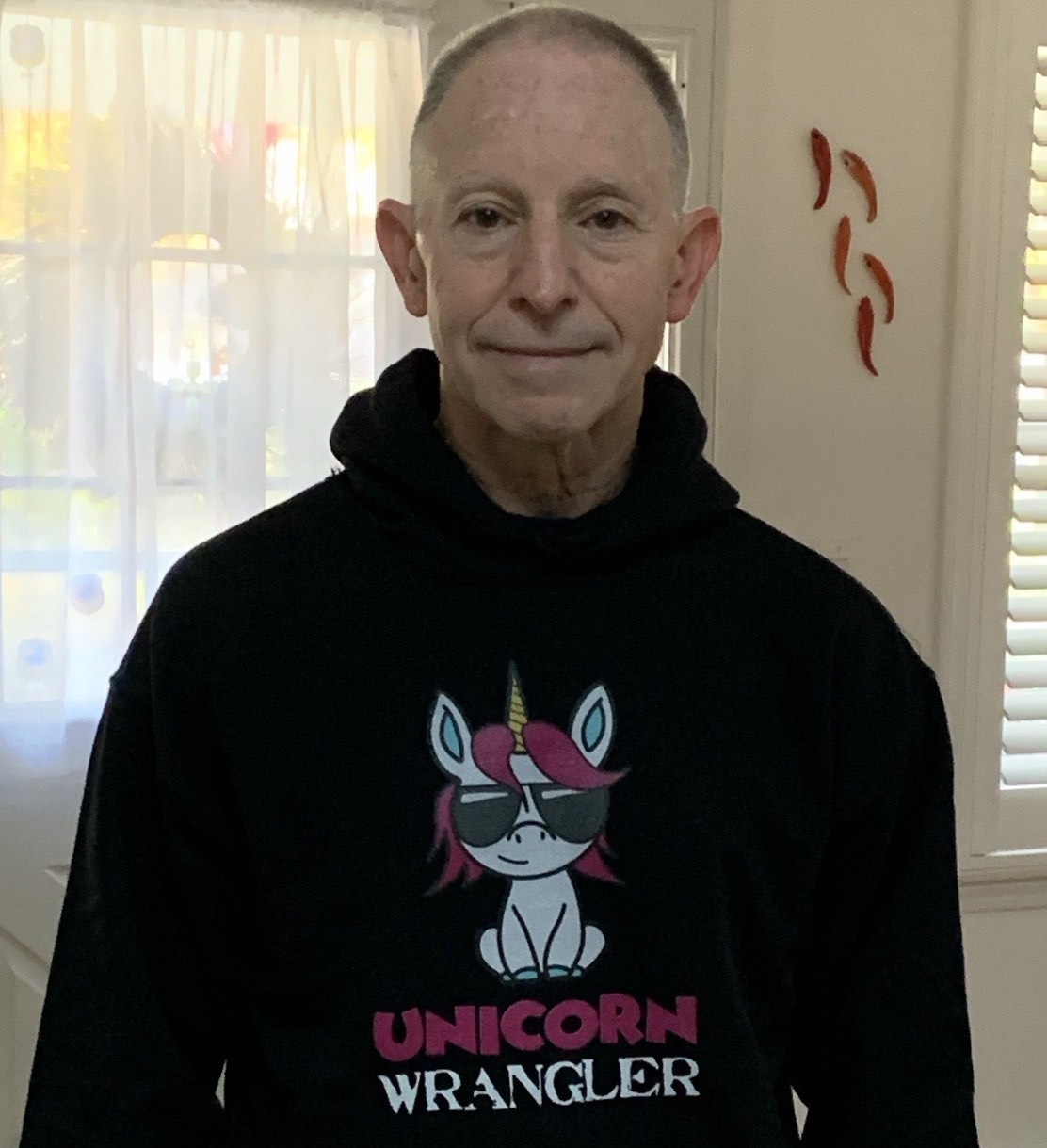 Dennis
Coach
I'm a lifelong fitness enthusiast who works as a fitness trainer and customer care rep for Redefining Strength. I was a former client in the Redefining Strength one-on-one training program in September 2021. Through this firsthand experience I acquired an in-depth knowledge of progressions, workout design, exercises, and macros. I bring a wealth of experience working with both technology and people. I believe it is of primary importance to share my  experience and knowledge to help others successfully pursue their health and fitness goals.I live in Pine Beach, New Jersey with my wife of forty years, Jo. My favorite activities include spending time with family and friends, boating on the Toms River, and workouts in the gym.
💪Super Strong With…General Fitness
Meet The Redefining Strength
Ryan
Customer Success
I'm Cori's #1 sidekick and #1 fan. I grew up playing baseball and I've always had a passion for competition and learning. I attended Berklee College of Music in Boston, MA where I met Cori while she was crushing her tennis career at BU.
You'll find me behind the camera at Redefining Strength and supporting everyone's progress.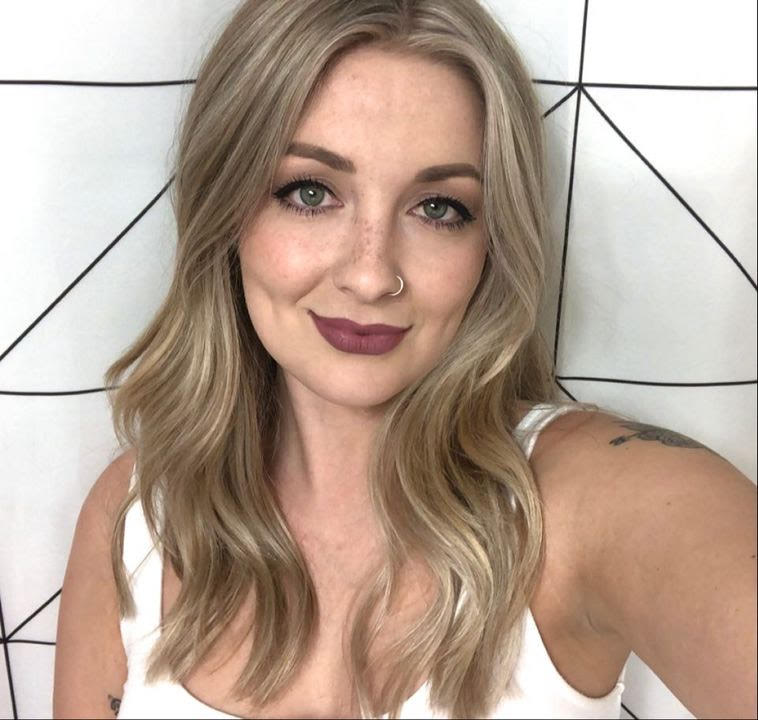 Sharon
Customer Success
Fitness and health have always been apart of my life in some form or fashion. Growing up I played all kinds of sports. Whether it was softball, basketball, or volleyball, I enjoyed being active, being on a team, and letting my competitive side show. I ended up going to Florida State University for college, where I continued to play sports through intramural and on my sorority team.
I graduated with my Bachelor's degree in Family and Child Sciences and later obtained my Master's degree in Family Therapy. I love to hike, bake, watch movies, and snuggle my pups!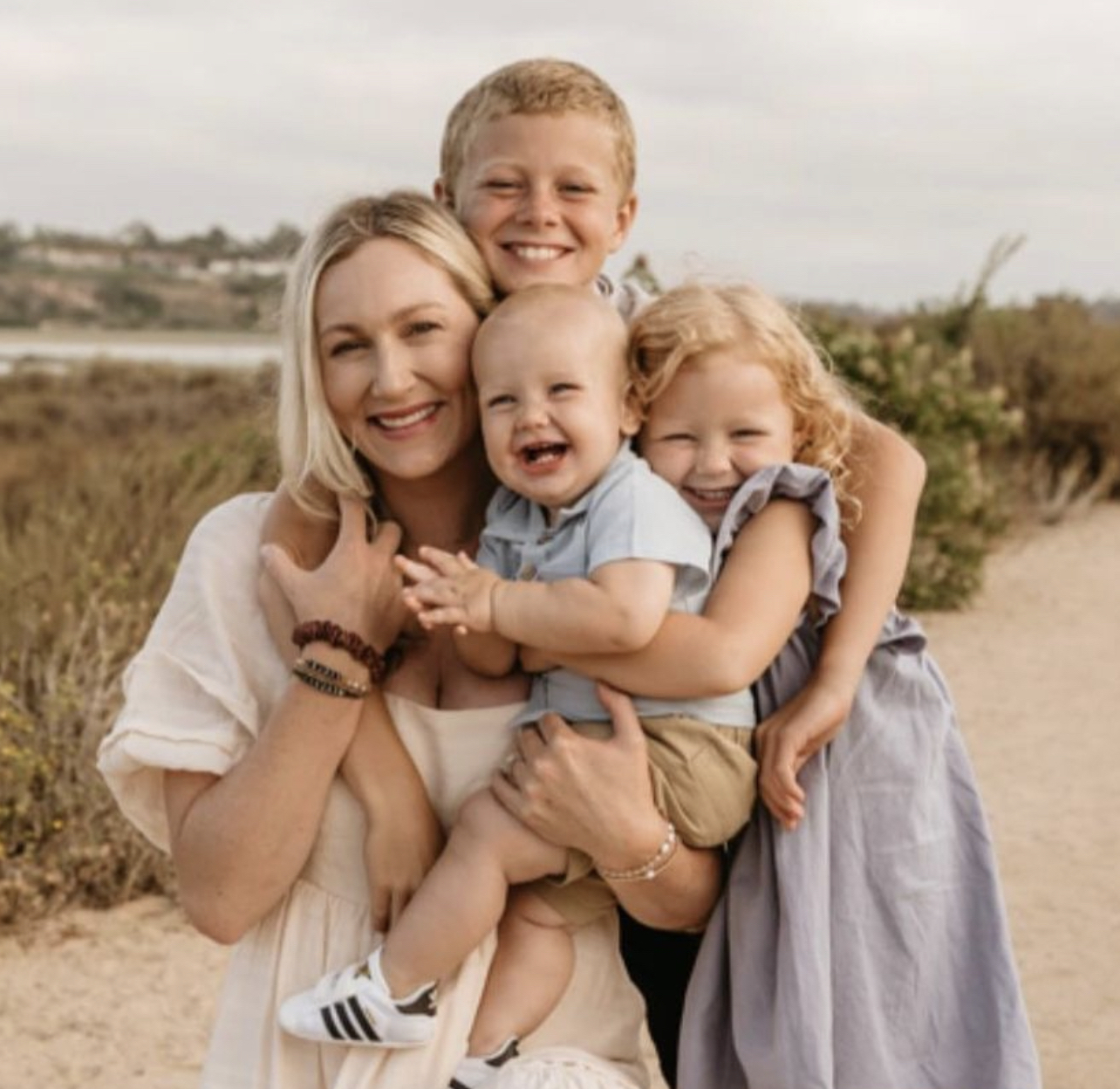 Jamie
Program Advisor
I have always had a passion for sports, fitness, nutrition and competition! Sports and activity have always been a huge part of my life. I am a former collegiate athlete and I earned many awards throughout my career that I am still proud of and still brag about 
 I am a mom of 3 amazing children and one of my favorite parts of who I am is how I mom.
A fun fact about me is I read more books than anyone I have ever met. If you ever need any book suggestions, I am your girl! I also enjoy the beach, working out, playing tennis with my son, spending time with family and my husband, lots of coffee, reality TV shows and walks with my dog. I am very happy to be a part of the RS family and I Look forward to getting to know YOU!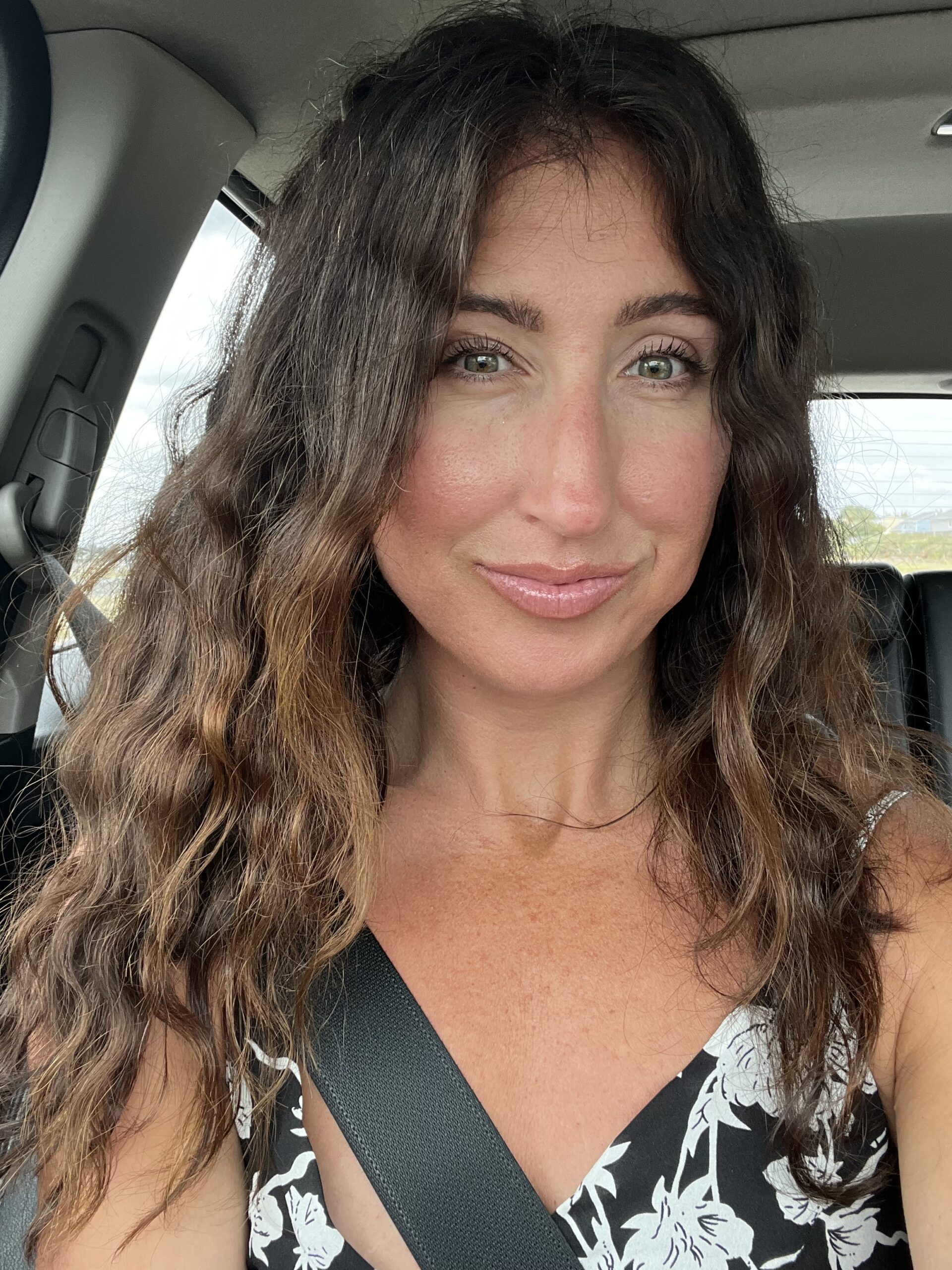 Nikki
Program Advisor
Hello! My name is Nikki and I am a mama of 3 crazy beautiful humans. I was born and raised in California but since then spent 6 years in Oregon and recently took a leap of faith and moved to South Carolina. I grew up a competitive gymnast and my whole life changed when I was forced to quit the only thing I ever loved at 16 because of a back injury. After that is when my love for fitness and helping others on their journey began. I love to dance, camp, hike, snowboard and really do anything that has to do with water. Sometimes I wonder why I wasn't created a mermaid because if there's water – I'm in it!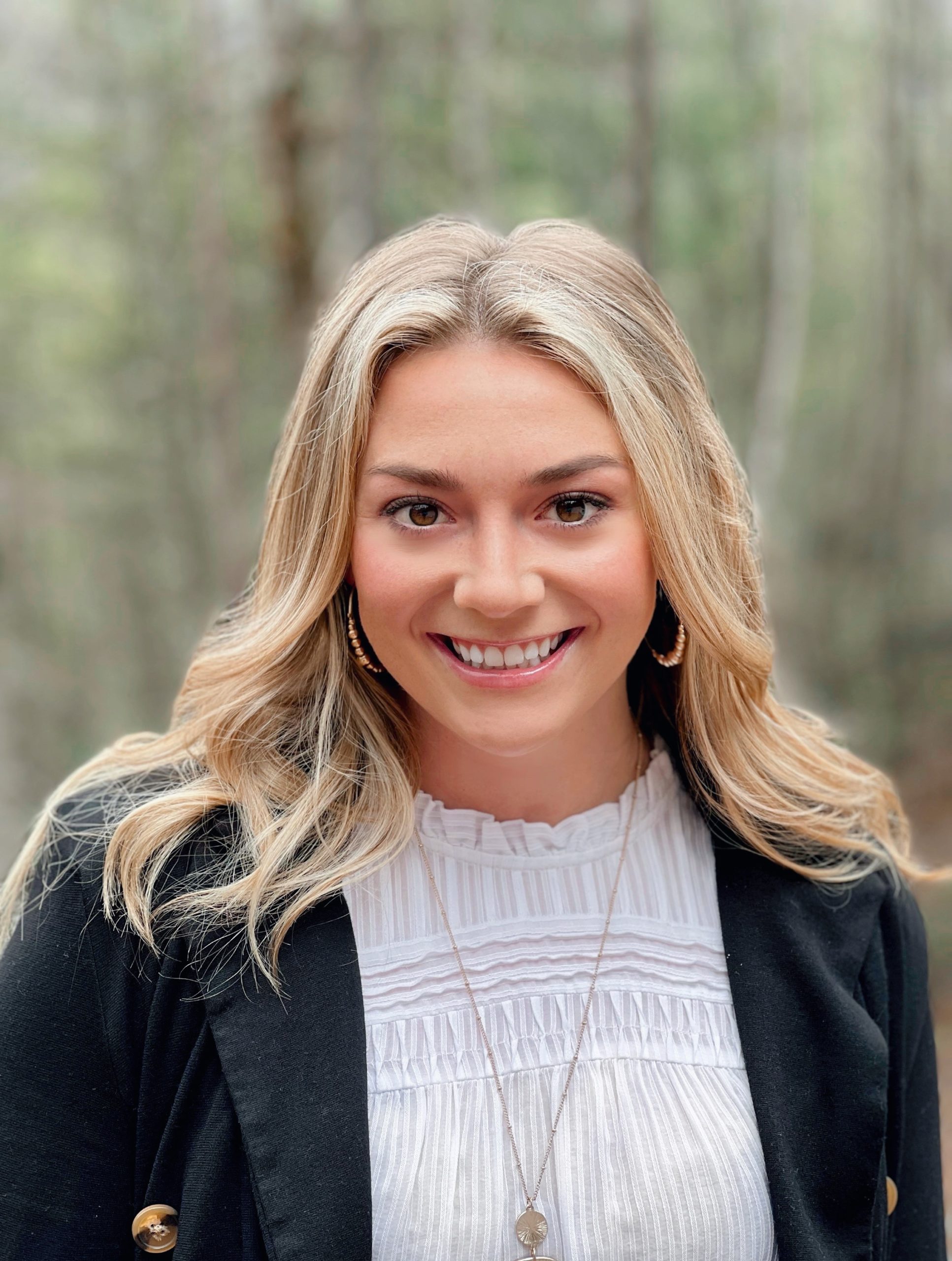 Lauren
Program Advisor
Passionately caffeinated, I'm always on a mission to sprinkle kindness and support wherever I go, all while fueled by my trusty sidekick coffee. When I'm not doing that, you can find me turning workouts into highly competitive events with my husband lol. And speaking of companions, there's Jasper, the fluffy CEO of my heart. I am thrilled to be a part of a team of like-hearted individuals who share a passion to empower others in achieving their dreams.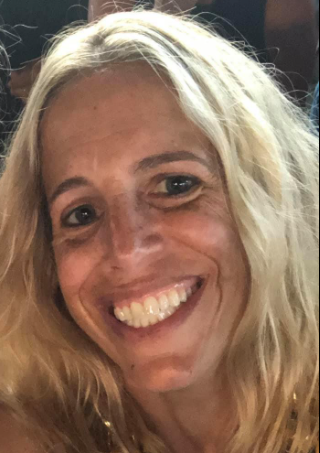 Amy
Program Advisor
I have always been an athlete. In high school, I was named Female Athlete of my class. I swam, played volleyball and softball. I discovered my love of running at Michigan State University and haven't stopped since. I have run 20 marathons, including Boston a few times. After staying home with my 2 kids, I became a personal trainer and group instructor and fell in love with strength training. It is the most important thing women can do as they approach menopausal years. I love helping women look and feel their best.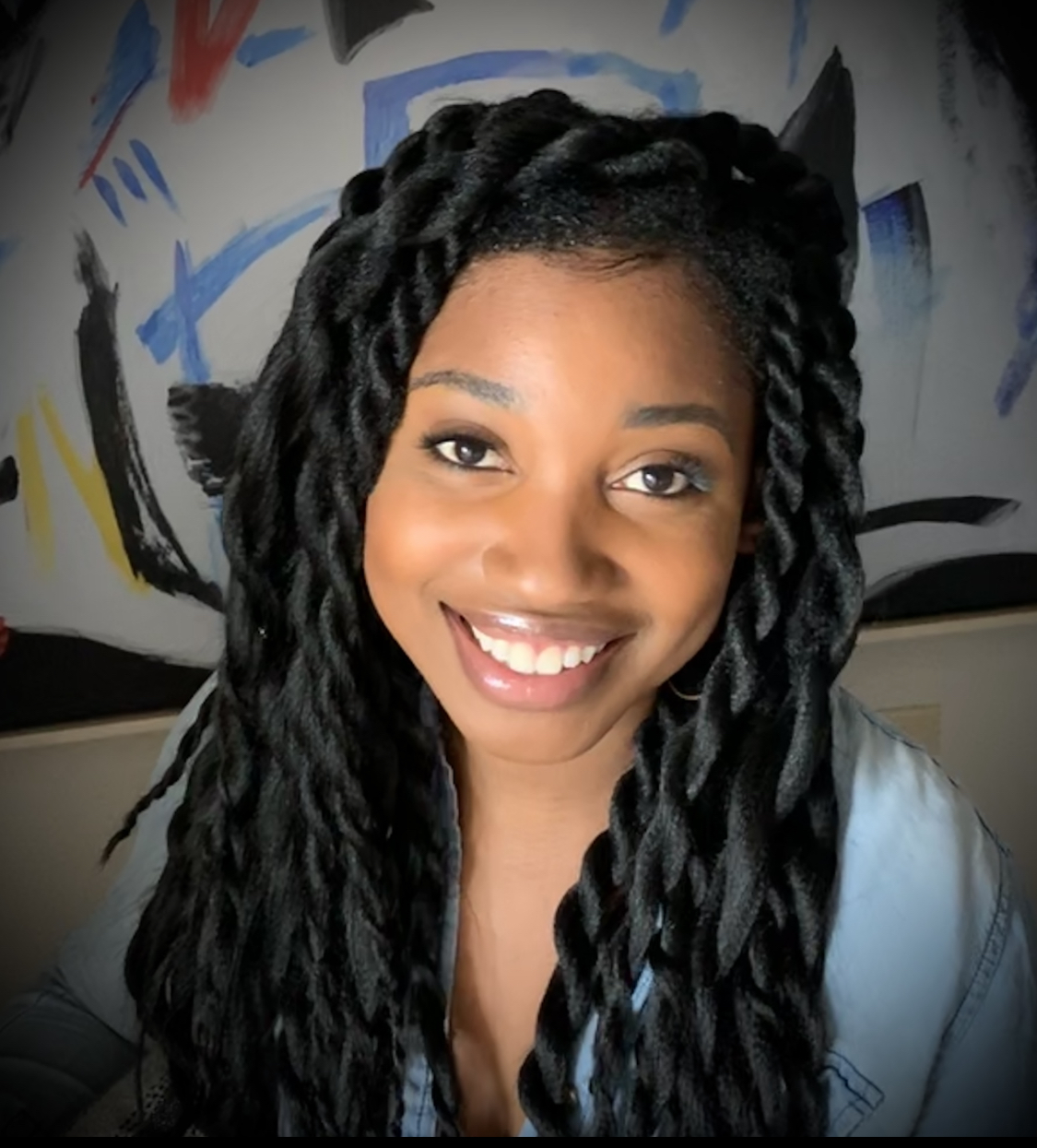 Tiana
Customer Care
I am new to the world of fitness and have a passion for creativity and helping others tell their stories. Working toward my journalism degree really showed me that the possibilities are endless in the digital world!
When I am not wrangling up potential unicorns I am doing email marketing for my church and creating content for small business owners in San Diego.
However my true passions are obsessing over my adorable pup Spud and rewatching Parks and Rec and the Office with my husband for the billionth time!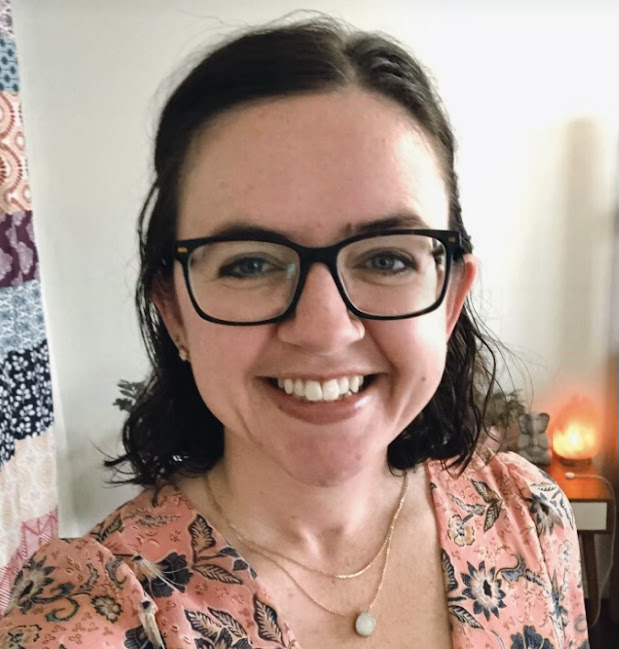 Lisa
Customer Care
Hi! I'm Lisa, & I live in Kentucky with my 4 amazing kids. Some of my favorite things include lounging on beaches, soaking up sunshine, eating donuts, and watching The Office. I graduated from Morehead State University, but didn't really find my love for health & fitness until after college, when I started running & training for my first half marathon.
I've now been working in the fitness industry for several years as an ACE-Certified Group Fitness Instructor and Registered Yoga Teacher. I am passionate about helping others & am always eager to support people in achieving their health & wellness goals.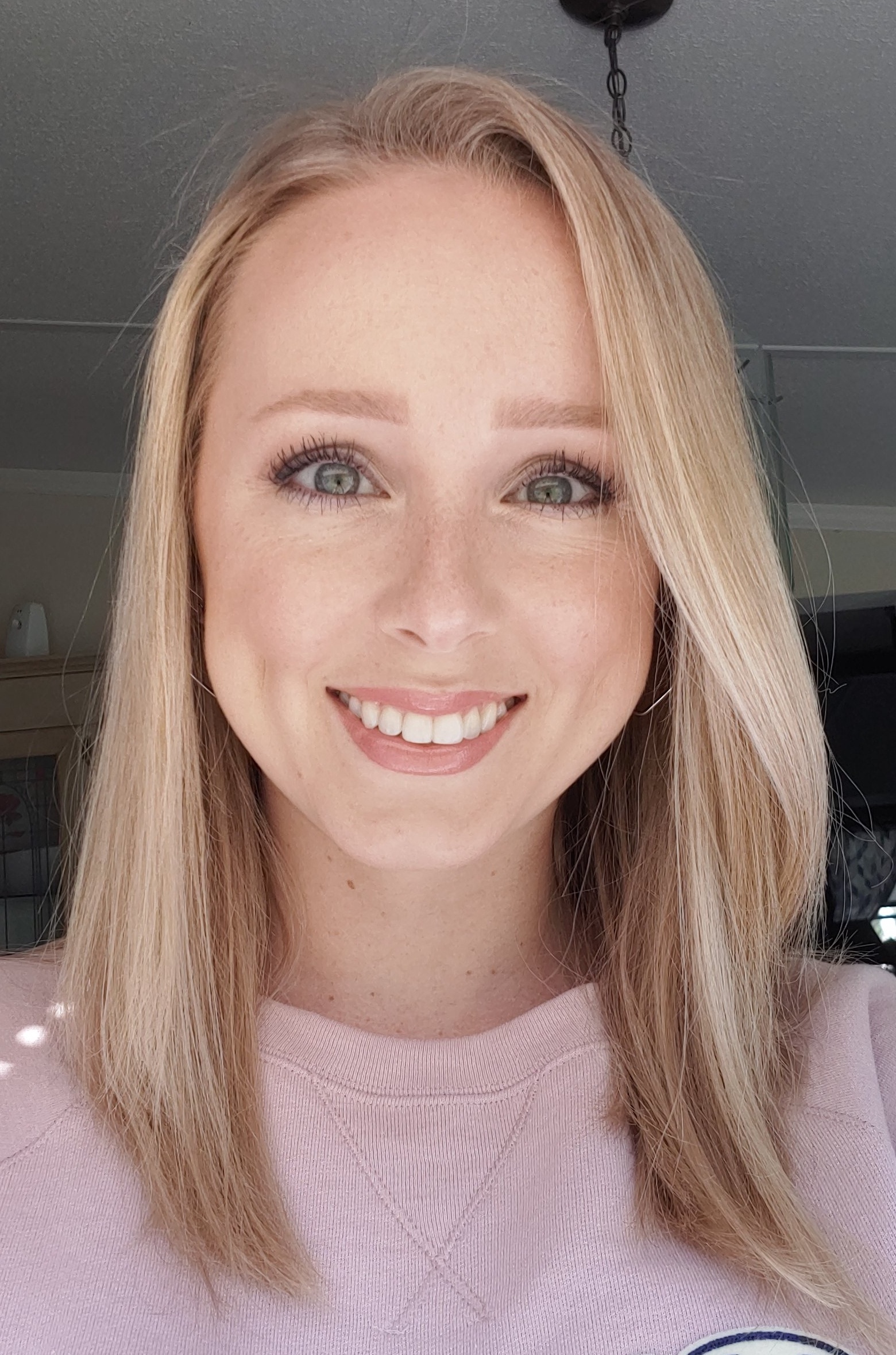 Laura
Customer Care
In school I was always active playing sports such as volleyball, basketball and softball. I loved working on a team with fellow classmates and being competitive.
Nowadays I stay busy as a mom, but in my spare time I love to read books, play video games, and watch movies with my hubby. Harry Potter and The Office are some of my favorites! I'm also a huge animal lover and love to snuggle my dog and two cats.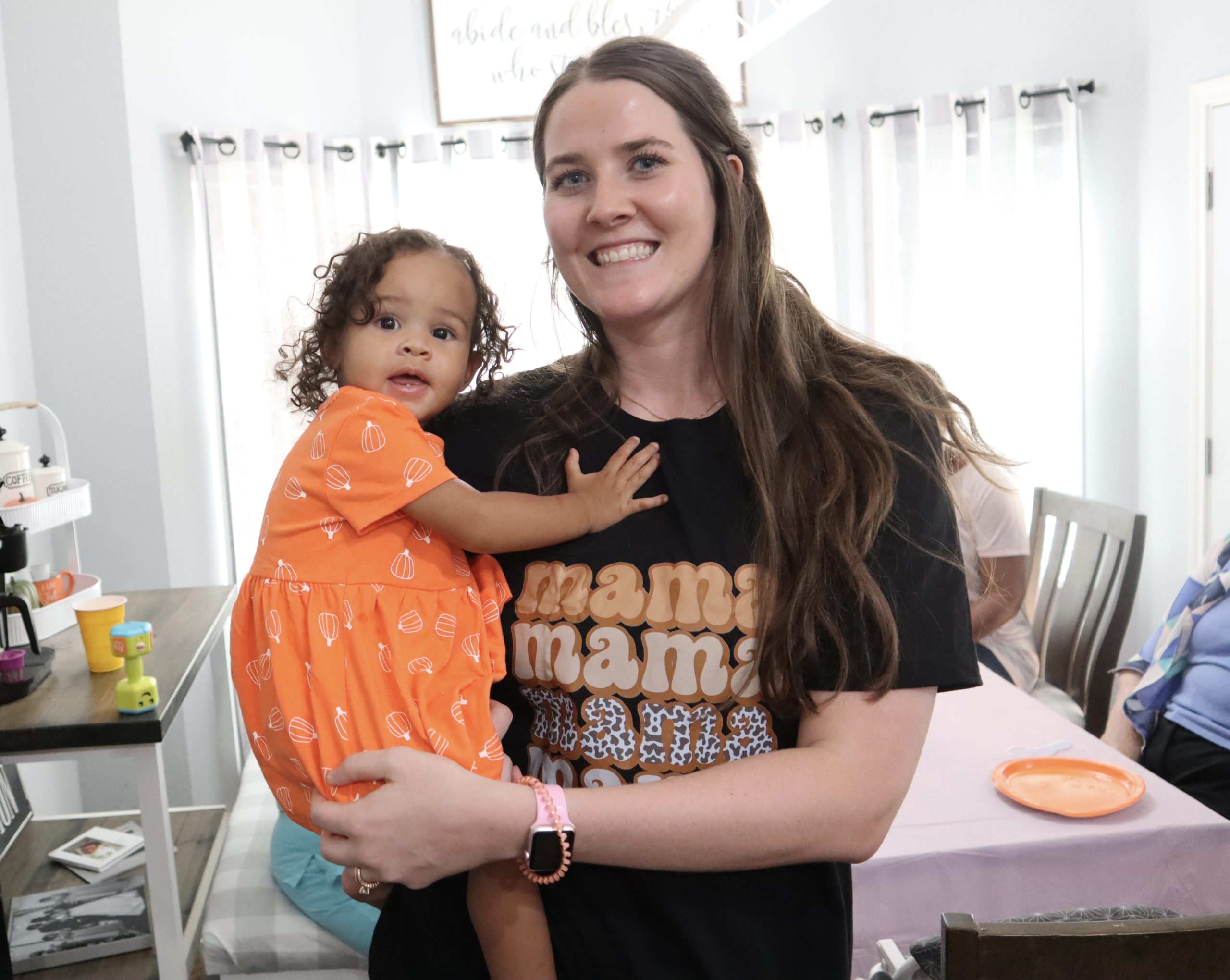 Glynna
Customer Care
Hi! I'm Glynna! I live in Waco, Texas with my husband, daughter, and two dogs. I graduated from Northwestern State University where I also played volleyball. After college I realized I wanted to pursue fitness so I got my NASM certification in 2018 and I've been involved in fitness ever since! Some of my favorite things are coffee, working out, my family, Target, and chick fil a sandwiches! 😉