WARM UP
Stretch and Roll Out:
Calves
Quads
Hamstrings
Groin
Hips/Glutes
WORKOUT
Set timer for 15 minutes. Complete as many rounds of the circuit below as possible, resting only as needed. Record how many rounds and reps you complete.
CIRCUIT:
8-12 reps per side Split Squats
10-20 reps Squat Jacks
5-10 reps per side Sit Thrus
COOL DOWN
Stretch and Roll Out:
Calves
Quads
Hamstrings
Groin
Hips/Glutes
NOTES:
Do not go to failure on any move because that will cause you to need to rest. Stop a few reps short so you can keep moving from exercise to exercise. Rest only as needed because your goal is to do as much work in the 15 minutes as possible.
EXERCISE DESCRIPTIONS:
Split Squats –  Step one foot forward into a wide lunge stance. Keeping your chest up nice and tall, bend your knees as if you are kneeling onto the ground. Keep your front heel down and drive through that heel to come back to standing. Do not step your feet back together once you stand back up. Keep the wide stance, sinking down and standing back up on that side until all reps are completed. Then step back and step the other foot forward. Hold dumbbells in each hand to make the move harder.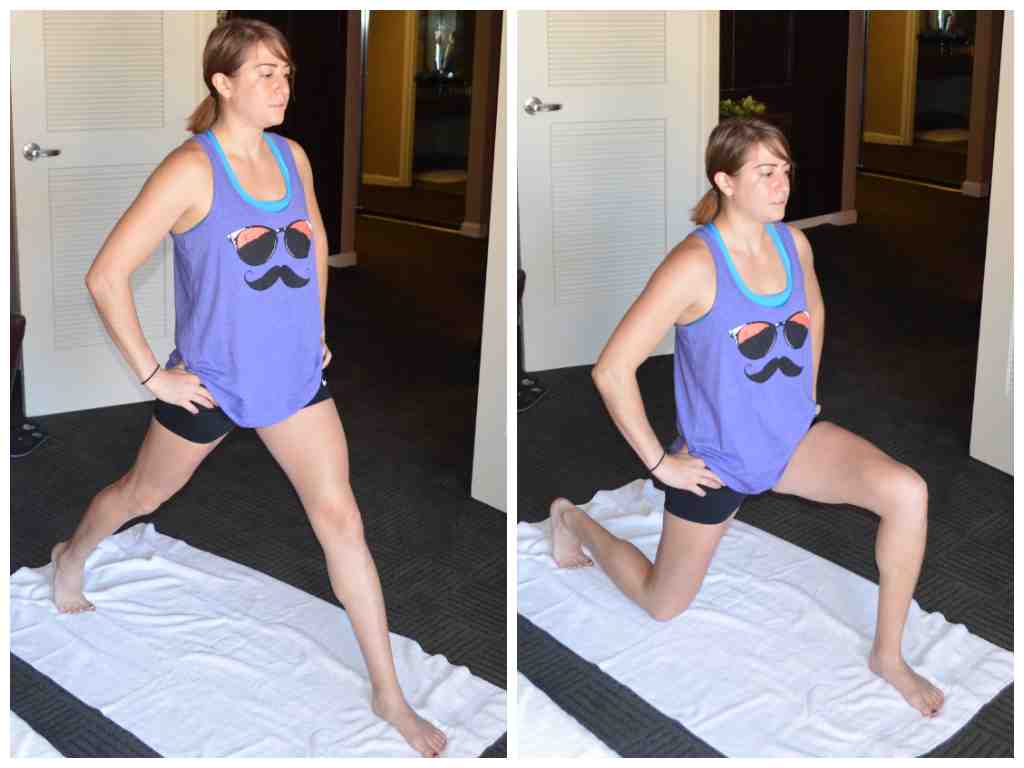 Squat Jacks – Squat jacks are a variation of the basic jumping jack. Start with your hands by your side and your feet together. Then squat down with your feet together. Get as low as you can. Then jump your feet out to between about hip-width and shoulder-width apart. Stay low in the squat even as you jump out. As you jump out, also bring your hands up and together overhead. When you jump back in, bring your hands back down to your sides. Stay low in the squat the entire time.

Sit Thrus – Start on your hands and knees. Flex your feet and press up onto your hands and toes with your hands under your shoulders and your knees under your hips. You will then rotate open toward the right and bring your left leg under and through toward where your right hand is. As you bring your left leg forward and through, lift your right hand. You should be almost sitting with your left hand down to support you. Then bring the left leg back through so you are back in the starting position. Next rotate to the left and kick your right leg through and forward as you lift your left hand. Move as quickly as you can back and forth. Beginners may need to move slowly or even start in a more spread out position with their legs out straight.