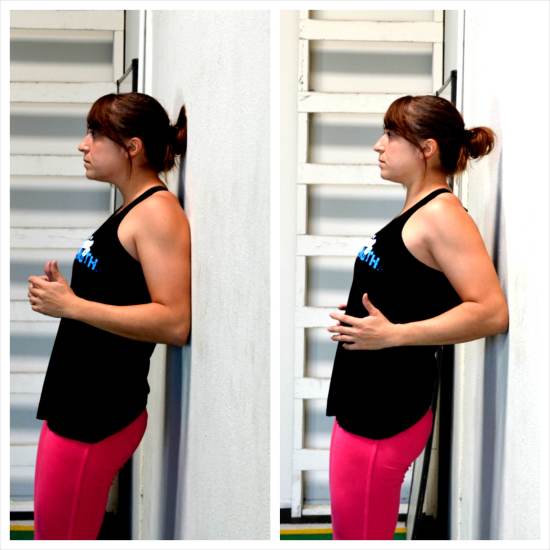 <iframe src="https://player.vimeo.com/video/194924216" width="640" height="360" frameborder="0" webkitallowfullscreen mozallowfullscreen allowfullscreen></iframe>
To do the Scapular Wall Hold Reps, stand with your back relaxing against the wall and your feet about six inches away. Bend your arms and drive your elbows back into the wall. With your body in a nice straight line, drive off the wall with your elbows, pressing your chest out and pinching your shoulder blades down and back. Brace your core and squeeze your glutes so your body moves as one unit.
Relax back into against the wall, keeping your body in a nice straight line from your head to your heels. Do not let your hips drop. Then repeat the press out, driving off your elbows. Do not arch your low back as you press out. Also, make sure not to shrug your shoulders.
The further from the wall that you walk your feet out, the harder the move will be.