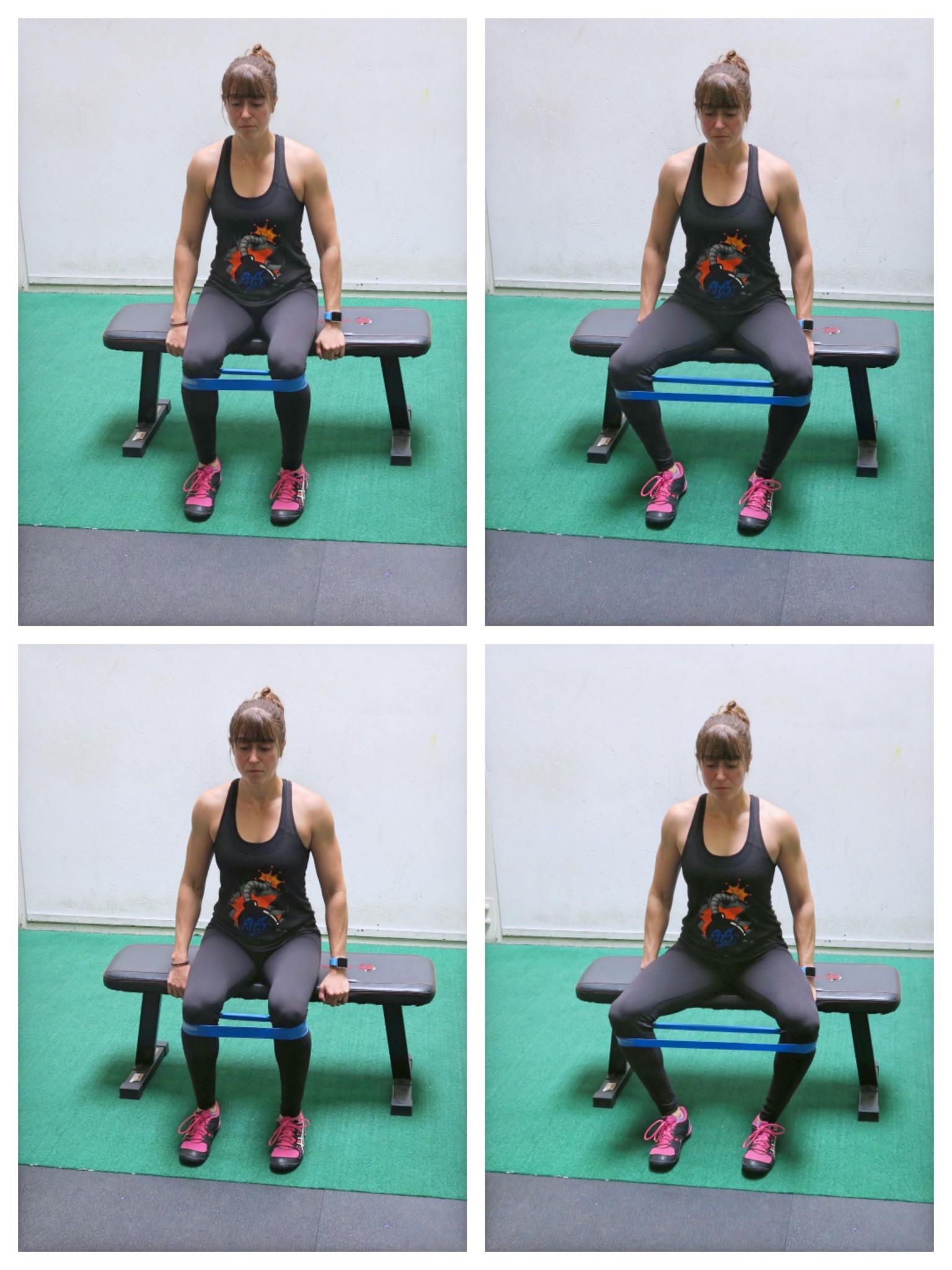 <iframe src="https://player.vimeo.com/video/212498902" width="640" height="360" frameborder="0" webkitallowfullscreen mozallowfullscreen allowfullscreen></iframe><!-- [et_pb_line_break_holder] -->
To do the Seated Mini Band Clams, place the mini band right below (more advanced) or right above (a bit easier) your knees. Whichever place you choose or whatever weight mini band you use, just make sure you feel your glutes and outside your hips actually working.
Sit up nice and tall with your hands on the edge of the bench and your feet about hip-width apart. Then press your knees open against the band as you sit up tall. Really use your glutes to open the band.
Do not slouch or rock back. Press your hips forward as you press your knees open. You may rock open on your feet, but don't simply rock and bend your ankles. Really press the band open with your knees.