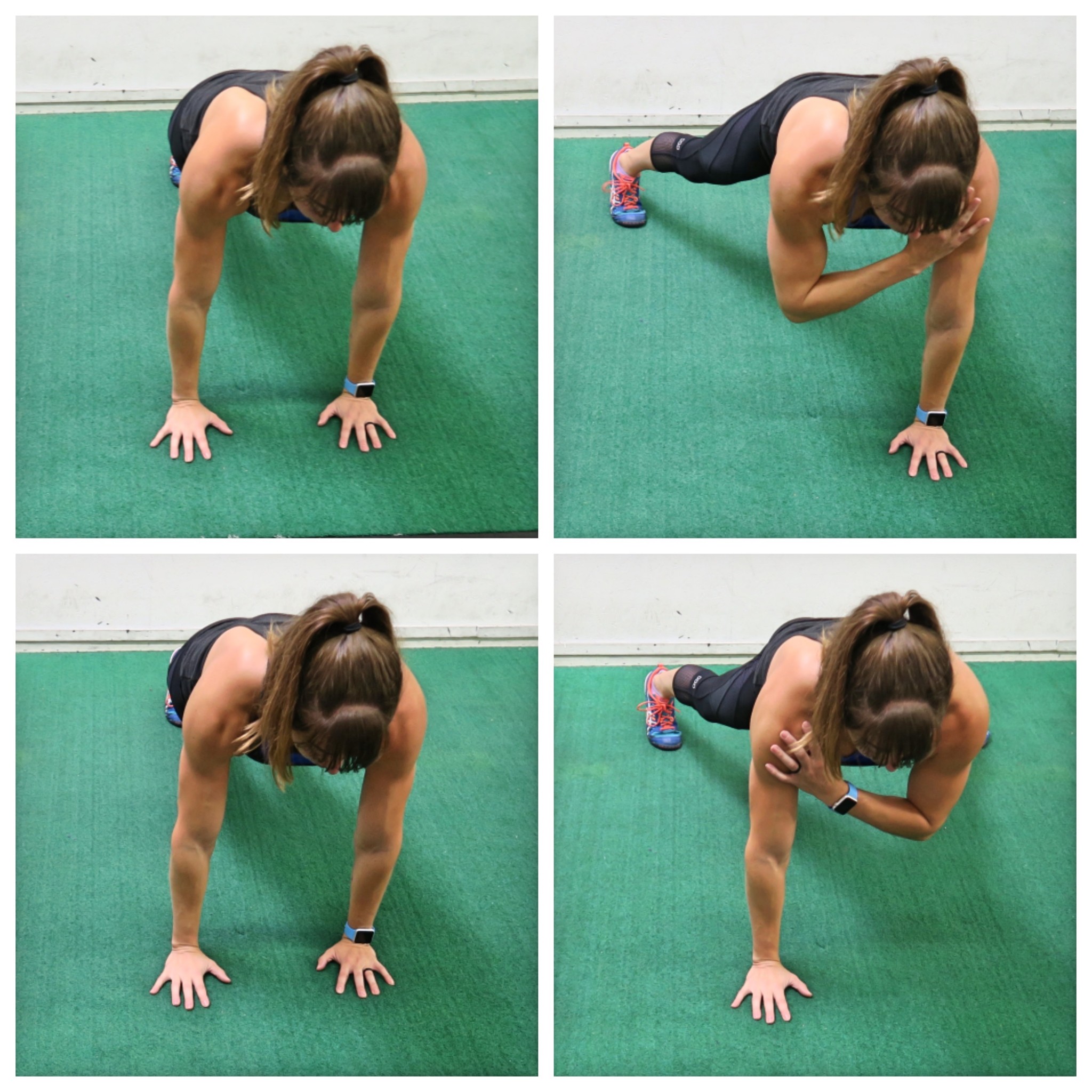 <iframe src="https://player.vimeo.com/video/194894009" width="640" height="360" frameborder="0" webkitallowfullscreen mozallowfullscreen allowfullscreen></iframe>
To do Single Arm Plank Jacks, set up in a high plank position with your hands a bit closer together under your shoulders and your feet together. Brace your abs and make sure your body is in a nice straight line.
Then jump your feet out wide, and as you do, lift one hand to touch your opposite shoulder. Resist the urge to really rotate as you lift the hand or let your butt go up in the air. Try to keep your hips down and your core as square to the ground as possible.
Jump your feet back together and place the hand back down. When you quickly jump your feet out again, this time lift the other hand to touch your opposite shoulder. Jump quickly back in and lower the hand back down. Keep repeating the jack with your feet, alternating which hand you lift to tap your shoulder.
Beginners can do a basic Plank Jack without the shoulder tap. For the Basic Plank Jack, click here.