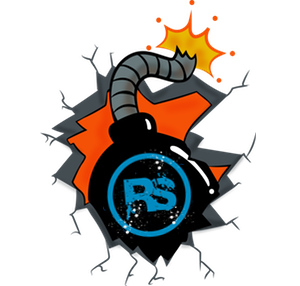 Looking For A Personal Trainer In Orange County?
What Does Strength Mean To You?
Are you looking for the right personal trainer in Orange County? First ask yourself, what does strong mean to you? Does it mean deadlifting 400lbs? Running a marathon? Being able to chase after your grandkids? Or does it simply mean feeling and looking great and having confidence in yourself and your abilities? Because strength can truly mean so many different things, we at Redefining Strength offer so much more than the standard personal training and gym experience that has become so dull and routine. We're truly a different gym with fun and exciting workouts and a great supportive community. Here at Redefining Strength, we don't have any cookie cutter programs or take a "one size fits all" approach to training. Each of us are beginning our fitness journey at different points and we each have unique needs and goals – and your training program should match that. At Redefining Strength, we will guide you on your personal journey to strength by providing you with all the tools and support you need to succeed.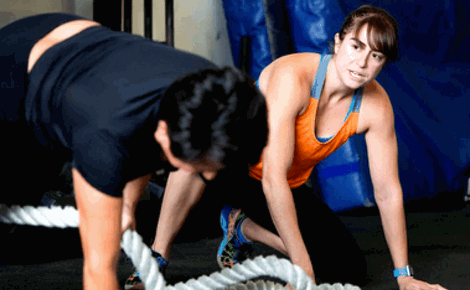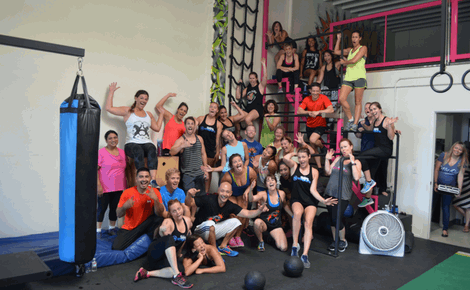 Our training goes beyond the gym because reaching your health and fitness goals is a 24/7 process. We offer clients a supportive community and accountability inside and out of the gym. We develop training programs and offer nutritional guidance. We will help you stay consistent and dedicated so that you will not only reach your goals, but will also develop a healthier lifestyle. If you're looking for more than the standard small group or personal training in Orange County, Redefining Strength is the place for you. Come for workouts, stay for the results and supportive community. Keep reading and find out why you should join the Redefining Strength community today!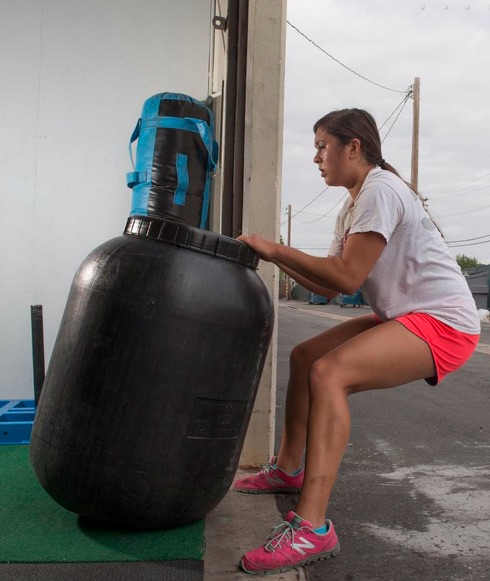 Private Facebook Group Access
Train at Redefining Strength and you'll get access to our private members only Facebook group where we share tips, motivation and recipes.
Member Support
Need to chat? Get direct email and cell phone access to your trainer so you'll be in direct contact whenever you have any questions.
At Home Workouts
Whether you travel a lot or you like working out at home you'll receive supplemental workouts that you can do anywhere!
Nutritional Guidance
Whether you travel a lot or you like working out at home you'll receive supplemental workouts that you can do anywhere!
Supportive Community
From game nights to boot camps you'll feel right at home with our supportive community.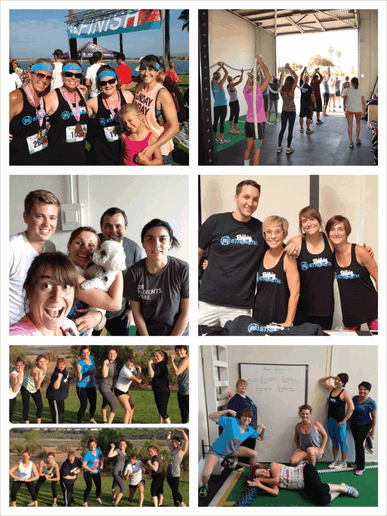 Cori Lefkowith
My name is Cori Lefkowith and I'm the owner of Redefining Strength. Over the years strength has meant so many different things to me. At first, it was being the best tennis player I could be and earning a scholarship to college. Then it was about being the best collegiate player I could be and helping my team become nationally ranked and make it to the NCAA tournament each year.
After college, and about 15 pounds later, it was simply about getting back into shape and feeling healthy and super fit again without having the same amount of time to workout and train that I did in college. Once I got back in a groove, strength became about lifting the most weight I could possibly lift and becoming the Massachusetts/Rhode Island State Powerlifting Best Overall Raw Lifter in 2011.
And now? Now all I want to do is share the strength and empowerment I've found through working out with anyone and everyone that I can! Working out has helped me become a better tennis player, a healthier person, a powerlifter…But most importantly working out has made me a STRONGER, MORE CONFIDENT INDIVIDUAL! And that is what I want to share with all of you!
Certifications: NASM CPT, PES, CES, FNS, SFS and Kettlebell, Battling Ropes, Training For Warriors and SPIN Instructor certified
Get A Free Session

"Training with Cori has been an overwhelmingly positive experience for me. As I've only recently begun my journey to get back in shape, I truly appreciate how Cori understands my limitations  and provides modifications but also pushes me to my reach my maximum potential. She rocks! "
REBECCA B.
"I had a chance to take a class with Cori Lefkowith last Saturday. I have been a trainer for over 10 years. I have seen many great athletes, and some great teachers, VERY FEW were both. Without a doubt,Cori is both! Her clients are very lucky indeed!
RIK B.
"Cori is freakin' amazing! She knows exactly how to encourage and push people in appropriate ways to help them meet their goals and accomplish tasks above and beyond what they ever thought possible. As a personal trainer, Cori cares about the whole person; mind, body, and soul. "
DEVIN S.
"Cori is a great trainer who can inspire a client to start and, more importantly, stick to the exercise program by presenting challenges in a way one can feel progress. She is committed to helping clients to improve the health quality of their entire life style. She also has emotional intelligence to find the balance between pushing hard for the results while being supportive when things don't work out."
ALEXEI M.
"In the short time I've trained with Cori, I've learned several pieces to a healthy, active lifestyle that had been missing and neglected by several other trainers I've worked with…Her focus on bodyweight exercises, foam rolling, and pre-hab have gotten rid of aches that had lingered much longer than our few months together. Put all that together with more than 3 inches lost in my hips and thighs, Cori is a phenomenal trainer."
KIM C.
"I could not believe the things my body was capable of doing. [Cori] is tough but she is not one of those ridiculous trainers who yell at you. She instills confidence in all her clients. She is never afraid to try new things and her enthusiasm is contagious. She simply defies the limit. Cori is not only an awesome personal trainer, but is a friend who is there to help you in a time of need. Be prepared to love working out!"
SVETLANA C.
Frequently Asked Questions
Where Are You Located?
Redefining Strength is conveniently located about 2 minutes off the 55, 405, and 73 freeways in Costa Mesa. The Address is: 2930 Grace Ln Unit K Costa Mesa, CA 92626. We are located in the former location of Crossfit Upgrade.
Do You Offer Small Group Or Personal Training?
At Redefining Strength we offer small group and personal training in orange county. We even offer a Saturday boot camps! We offer both types of training because some people feel more comfortable working one-on-one with a trainer while others stay more motivated with the support of a group. Whether you train in a small group or alone, your program will be tailored to your specific needs and hold you accountable to help you reach your goals.
SMALL GROUP TRAINING Many people fear that their unique needs and goals will be lost and forgotten about if they don't do personal training. But that just isn't the case. Small group training still focuses on your individual needs – you just get the added bonus of a support group working, and maybe suffering a little, right beside you. People of all ages and fitness levels are able to join small group training sessions. Our small group sessions included about 5-6 people per hour. Check out our small group training schedule above.
ONE-ON-ONE TRAINING One-on-one training is a great option for those that need the accountability of having a trainer, but don't want to or feel comfortable working out surrounded by other people. With one-on-one training you have the undivided attention of a great trainer to supervise and motivate you to reach your goal.
BOOT CAMPS On Saturday mornings at 9 am, we offer larger group classes to help you get the weekend started off right. Boot camps can have up to 20 people, but that doesn't mean your individual needs will not be met. Injured? Just starting out? We will make modifications so that you can still workout with the group! Our boot camps are just $10 and a great chance to come check out the facility and get in a workout with friends!
What Does The Typical Workout Look Like?
Our exact workout structure varies depending upon our goal for the day, week and month. Every month we have different challenges that everyone at Redefining Strength will try to beat. These challenges help to keep us motivated and can remind us of all the progress we are making that we sometimes take for granted. However, no matter what our goal as a community is, you will get time each and every class to focus on your specific needs and goals.
After we warm up, our classes include 10 minutes of specific goal work so you can focus on your goals while also working to complete our community challenges. Even if our community goal is to do 20 minutes on Battling Ropes, you will still have a chance to work on your unique goal of doing a pull up! After your 10 minutes of goal work, we will do our group workout and cool down together. Workouts may be strength and/or cardio focused and will work you in a variety of planes of motion as well as energy systems. All of our workouts will help you develop the functional strength you need to move and feel better!
So Are You Like...A Crossfit Gym?!
No…we are not a Crossfit, but we totally see the similarities. We have a great community atmosphere and love our unconventional training methods! However, we don't do workouts of the day or use much Olympic lifting (such as barbell cleans or snatches). The best way to define what we do at Redefining Strength is FUNCTIONAL FITNESS.
Our goal is to make you move and feel better in every day life, which means doing movements and lifting weights that most closely mimic what we do on a daily basis. But to feel better in every day life, you also can't neglect the mental aspect of training. Working out should feel like PLAY. It should be fun and make you feel more confident and empowered. So that is what we do at Redefining Strength. We help you find YOUR STRONG both physically AND mentally!
What If I Am A Beginner Can I Still Come?
We all have to start somewhere! Often people think they need to get in shape before they start training. But the whole point of training is to guide you on your fitness journey! So don't be shy about getting started! Our coaches will tailor the workouts to meet your specific needs and help you progress at your own pace so you don't get injured. And all of our clients were once the newbie and love working with and supporting a new group member!
Wow! This Looks Like The Best Gym Ever But I Don't Live In Orange County
That's ok! You can join the Redefining Strength community online and train at-home, in a park or at a gym near you! Check out our
online training programs
here!
From The RS Blog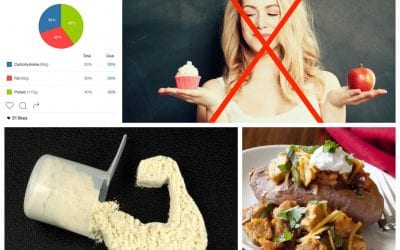 I've done a ton of different diets in my life...And there are three things I feel are most important... It's got to get results. It can't make me feel deprived. It has got to be SIMPLE. And of course, I want it to focus on whole, natural foods. But those 3 things are...
read more