LEGENDARY STRENGTH AND LOST EMPIRE HERBS
Logan Christopher
legendarystrength.com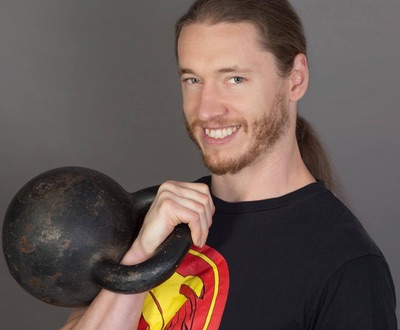 Logan Christopher is a physical fitness Renaissance man. He's done it all…Everything from hand balancing to kettlebell juggling to strongman competitions. Logan is the owner of both Legendary Strength and Lost Empire Herbs and focuses on promoting not only physical health through his workout programs and supplements, but also mental health. He is a certified hypnotist and NLP Practitioner, and teaches people mental tactics to help them achieving their goals in the gym.
1. Work-Life Balance is ALWAYS more of an act of balancing.
2. If you want to achieve success, you've got to address your beliefs. Look at your beliefs and see whether or not they are USEFUL. Don't look at whether or not they are true or false, but whether or not they will be useful because your beliefs will influence your actions!
3. Find ONE successful model that has been proven successful and copy that to help you get started…that doesn't mean plagiarize! But you don't need to reinvent the wheel!
In this episode we talk with Logan Christopher the owner of Legendary Strength and Lost Empire Herbs. Logan talks about how he started out as a personal trainer reselling public domain fitness products before beginning to sell his own books. He started out in the fitness niche of hand balancing and then leveraged that audience to build his other businesses. He reminds new entrepreneurs that they don't have to reinvent the wheel but can actually start out by modeling other proven systems. 
Logan also talks about the constant work-life balancing act and the importance of working on not only your physical health, but also your mental health. He reminds us that success is really a series of small steps taken over time that result in big changes!
LOGAN'S FAST FIVE FITNESS FACTS
Q: What's your favorite exercise?
Handstand Push Ups
Q: What exercise do you hate…but love at the same time?
Barbell Squats
Q: What is the best book you've ever read?
Spiritual Journey of Joseph L. Greenstein: The Mighty Atom
Q: What is your favorite Pump Up Song?
Sabaton – Carolus Rex
Q: If you could train with one person (alive or dead) who would it be? 
The Mighty Atom – Joseph L. Greenstein