Casey Washack
fitin42.com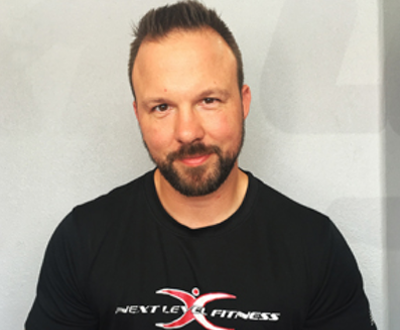 Casey started his training career in 1999, while enlisted in the United States Marine Corps. He was an intricate part of designing his battalion's physical fitness regiment. Since moving to the desert in 2001, Casey has helped thousands of people reach their fitness goals through the training they received at Next Level Fitness and through his program Fit in 42. Currently, Casey has helped Act For MS design their rehabilitation process for those with Multiple Sclerosis (MS). Casey has also been a regular speaker at Santa Barbara Business College for those looking to break into the fitness industry.
1. To be an "expert" doesn't mean you make working out complicated or hold something back – it means you teach and explain WHY.
2. If you want to reach your goals, or help your client reach their goals, it is about doing something every day and constantly reminding yourself, or your client, of the goals you set even when you aren't at the gym
3. Sometimes you need to stop doing what everyone else is doing and think outside the box. Modeling can be a great way to learn and grow, but if you want to set yourself apart, you've got to create something different.
In this episode we talk with Casey Washack of Fit in 42. Casey reminds us that success isn't linear and that there may be setbacks along the way. He talks about opening his first gym and the learning experience that was and how that setback helped him start Fit in 42, a weight loss challenge he not only runs at his own gyms, but even licenses to other gyms around the country.
He reminds us that reaching our goals, and helping our clients achieve their goals, isn't just about telling people what to eat or even knowing what to eat, but about helping people create habits and make lifestyle changes. It is about TEACHING, not just handing out a program. Casey also reminds us that if you want to succeed it isn't just about modeling what other people are doing, but sometimes about breaking out of the mold and doing your own thing!
CASEY'S FAST FIVE FITNESS FACTS
Q: What's your favorite exercise?
KB Swings
Q: What exercise do you hate…but love at the same time?
KB Swings and maybe Battle Ropes
Q: What is the best book you've ever read?
Q: What is your favorite Pump Up Song?
Sick Puppies You're Going Down
Q: If you could train with one person (alive or dead) who would it be? 
Chesty Puller