I was in the mood for chicken fingers the other day, but at the same time didn't want something heavy and fried.
Therefore I experimented and came up with this healthy variation, using nuts and coconut flakes as breading.
These Macadamia-Coconut Encrusted Chicken Fingers hit the spot!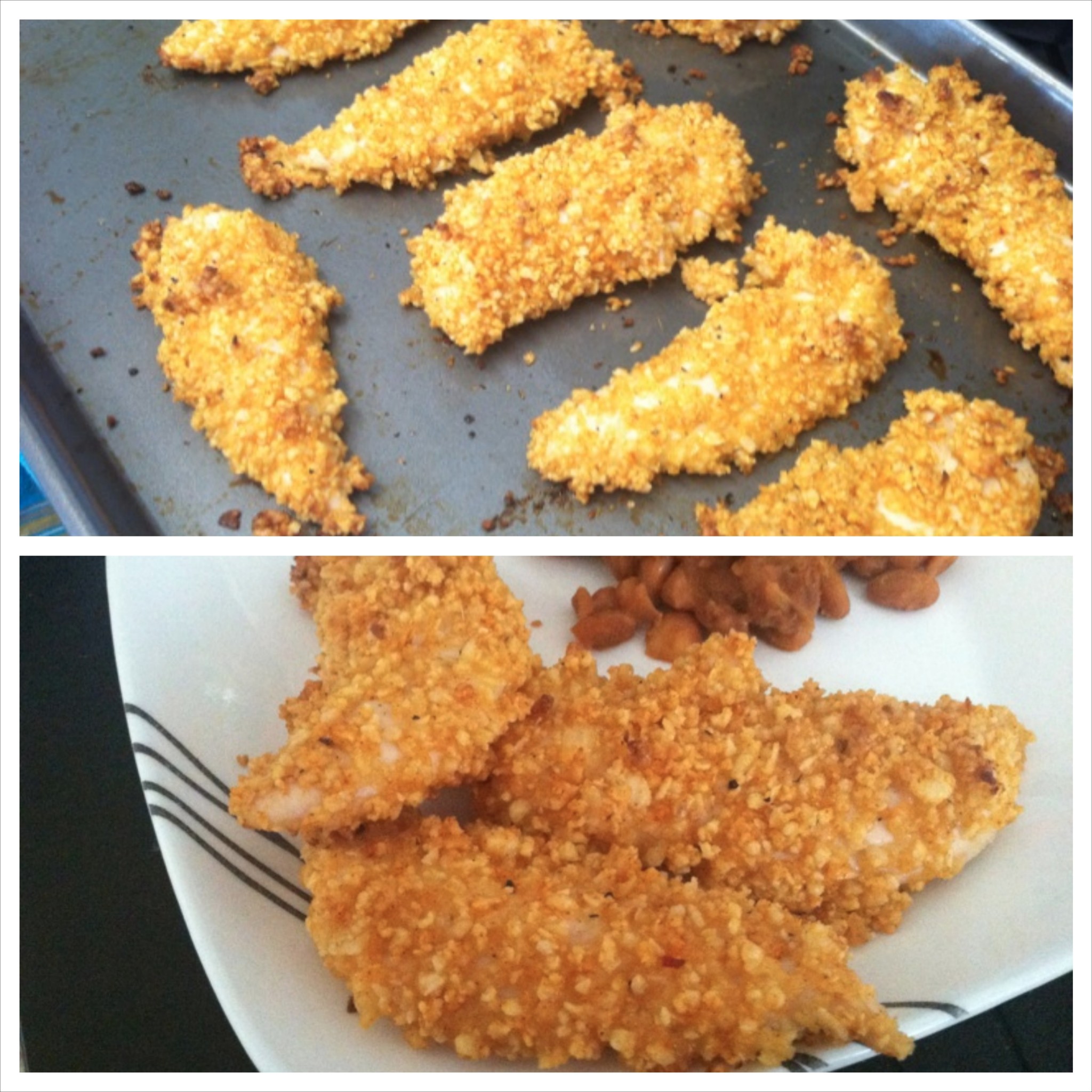 Ingredients:
1 lb Chicken Tenders
1 cup Macadamia Nuts
1 cup Coconut Flakes
Sprinkle of Garlic, Paprika, Salt and Pepper
1 Egg
2 tbsp Coconut Milk
1/4 cup Dijon Mustard
2-3 tbsp Raw Honey
Preheat the oven to 350 degrees.
Grease a baking sheet with coconut oil.
Place macadamia nuts and coconut flakes in a food processor. Process until everything is finely chopped up.
Place chopped nuts and coconut in a bowl with spices. Stir to combine everything.
In a second bowl, combine egg and coconut milk.
Then take each chicken finger and dip it in the egg wash before coating it in macadamia nut/coconut crumbs. Place chicken fingers on baking sheet after coating them.
Once you've coated all the chicken fingers, put the sheet in the oven for about 15 minutes. Turn the sheet halfway through.
As the chicken fingers are cooking, combine the mustard and honey in a bowl. If you want the mixture to be sweeter, add more honey.
When chicken fingers start to brown and are cooked through, remove from oven and serve with the honey mustard sauce!
What healthy variations of comfort foods do you like to make?