I love salmon, especially the fatty tail piece.
But not all salmon is created equal.
Wild-caught salmon is far better for you than farm-raised salmon. (It even contains fewer calories!)
It all comes back to eating the most naturally raised and grown ingredients.
So here are some Wild Salmon Tacos with a great Peach Pineapple Sauce made from some Trader Joe's salsas!
Wild Salmon Tacos with Peach Pineapple Sauce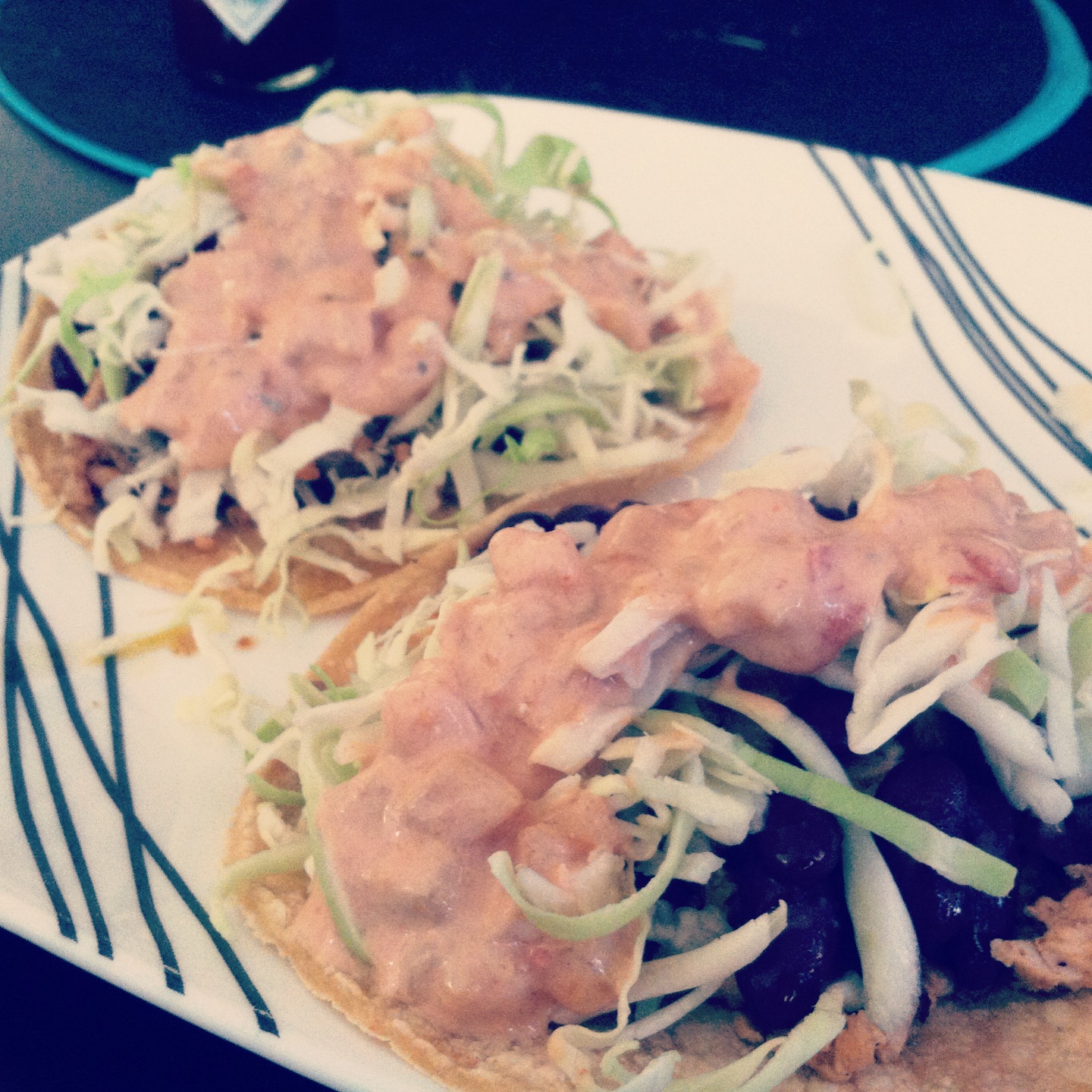 Ingredients:
1lbs Wild-Caught Salmon Tail
1/2 tbsp Cumin
1 tsp Cayenne
2 tsp Paprika
Salt and Pepper to taste
4-5 Corn Tortillas
1/2 cup Kidney Beans
1/2 cup Green Cabbage, shredded
1/4 cup Full Fat Greek Yogurt
4 tbsp Spicy, Smokey Peach Salsa (TJs)
4 tsp Pineapple Salsa (TJs)
1 tbsp Tabasco Chipotle Sauce
Heat a skillet on high.
Sprinkle the salmon with the seasonings listed above. Place the salmon skin side down in the skillet and cook on high for a minute or two before lowering the heat to medium.
After cooking for a minute or two, take off skin and crush the salmon up to cook in the skillet.
While the salmon is cooking, mix the yogurt with the salsas and hot sauce. Set the sauce aside.
Once salmon is almost done, heat tortillas in a skillet or microwave.
Then take warm tortillas and top with salmon, kidney beans, cabbage and Peach and Pineapple Sauce.
Serve with a side of guacamole.
What is your favorite fish taco recipe?
NOTE: If you don't go to TJ's make sure to pick out salsas and corn tortillas that are minimally processed!