One piece of equipment and 30 minutes. That is all you need to get in a great full-body workout at home.
Below is a Quick 30-Minute Suspension Trainer Workout to blast your entire body. Whether you have a TRX or a Jungle Gym XT, this is an quick workout you can do anywhere.
How many rounds can you complete in 30 minutes?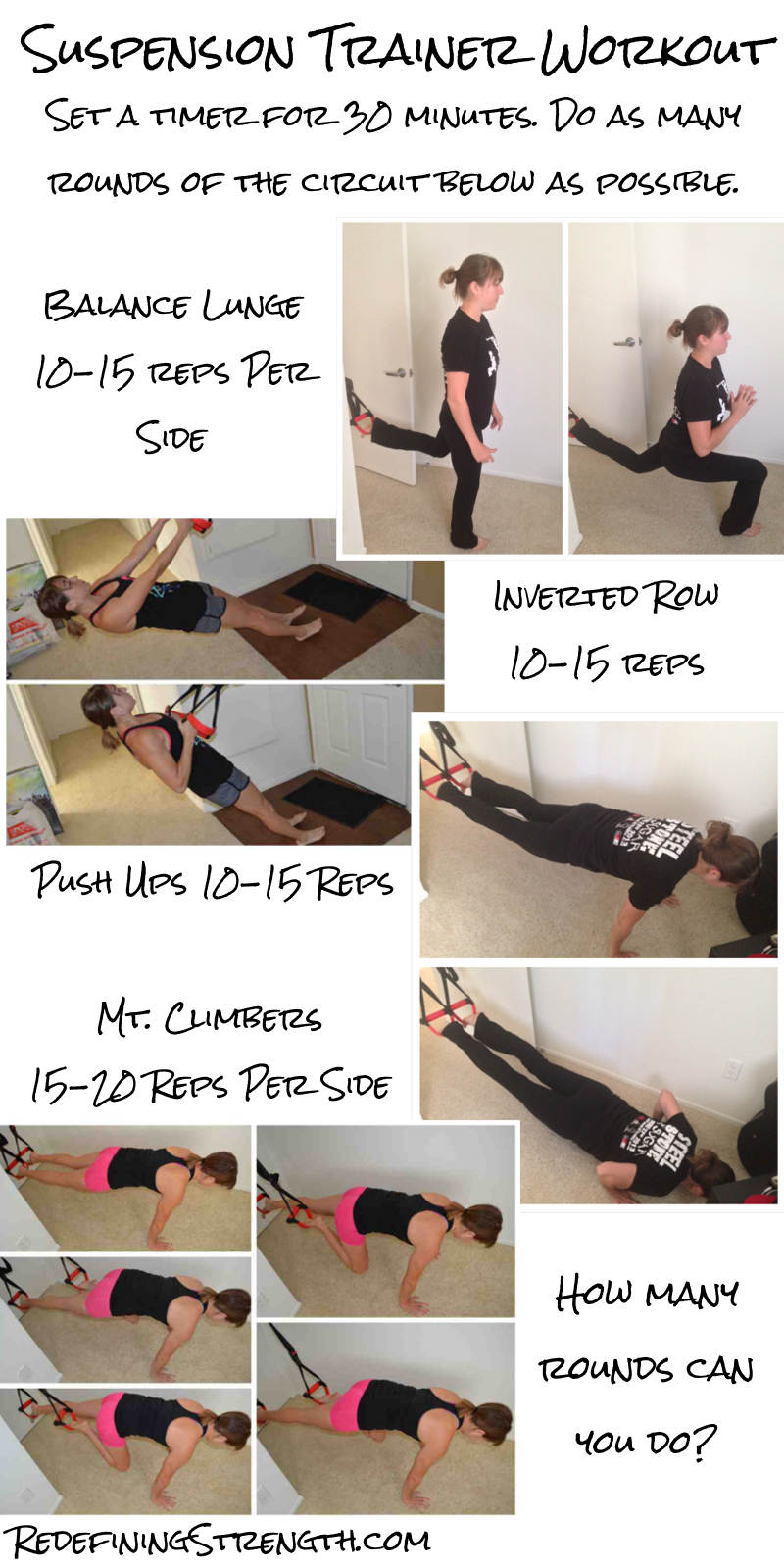 Below are more Suspension Trainer Workouts:
[call_to_action_small title="Want More Suspension Trainer Exercises?" excerpt="Check out our Full-Body Suspension Trainer Workout Course and E-Book! Get over 30 Suspension Trainer Exercises and 5 Workouts." buttonText="Get The Course Now" buttonUrl="https://www.udemy.com/the-full-body-suspension-trainer-workout-program/?couponCode=SuspensionWorkoutPost" buttonNewWindow="true" /]